1 diamond hotels. In the same way that we know that hotels classified according to their number of stars denote their standards of quality and service, hotels categorized by diamonds, are distinguished under the same criteria, only that they use the label of "diamonds", understanding that, The more diamonds, the better the hotel experience.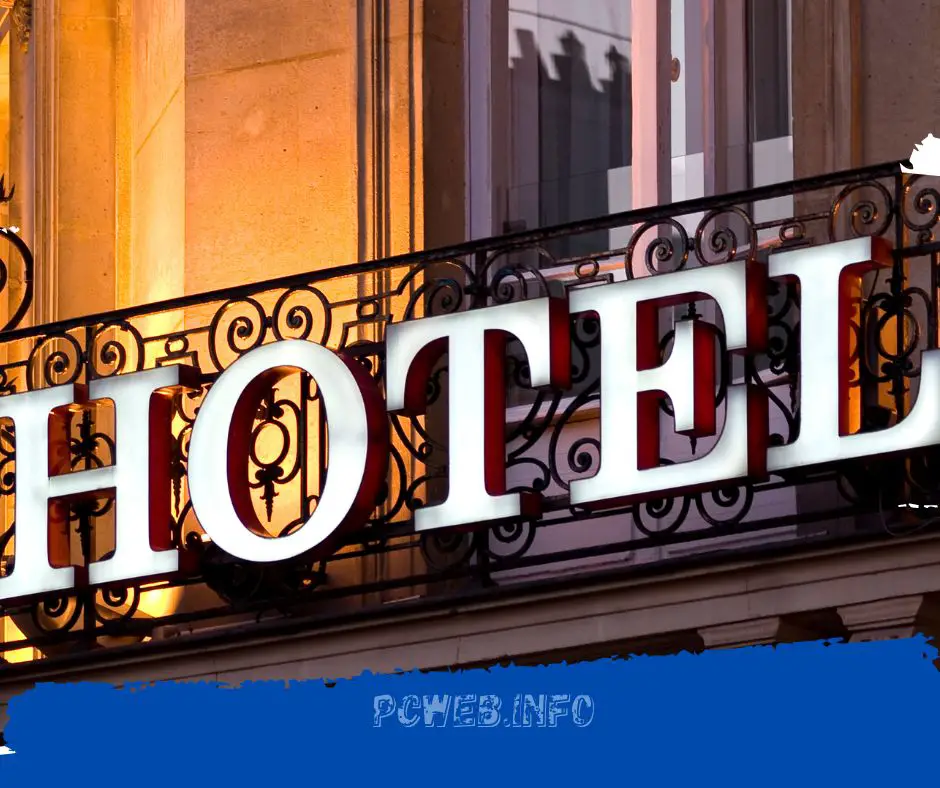 1 diamond hotels are, in this way, those that have the minimum quality standards for their visitors. Next, we will know everything you need from this type of hotels, if you are considering making use of one at a certain time.
Why are they called 1 diamond hotels?
Whether we are talking about a 1, 2, 3, 4 or 5 diamond hotel, We will be able to distinguish them by multiple aspects, all of these, related to the services they offer and their quality. In this sense, 1 diamond hotels have the following characteristics in their services and products:
They do not have entertainment services: 1 diamond hotels do not offer services such as high-end television with programming, Internet, game room, etc. On some occasions, you can find low-end televisions, but this type of hotel is not characterized by offering forms of entertainment for the user.
They do not have living spaces : Another point to keep in mind is that 1 diamond hotels do not have swimming pools, gyms, jacuzzis, etc. These present spaces only arranged for the user's stay, that is, a bathroom and a respective room for rest.
They do not have parking: These hotels do not have parking, which also usually places them in central areas of cities, so it is not usually necessary to have a private transport to reach them.
They do not offer room service : In 1 diamond hotels, room services are not offered, in addition, there are no restaurants in them. These have certain cellars in which the user can buy certain snacks or drinks for consumption in the rooms, in order to have some food supplements for visitors themselves.
Standard rooms: Your rooms do not have very distinctive features from each other. Depending on the hotel, you may find that some do not have air conditioning and hot water, to mention some basic services. Their rooms do not vary much in terms of their presentation.
Your staff: The staff employed is dedicated only to essential tasks such as the reception of visitors, the cleaning of spaces and the surveillance of spaces. In these hotels there are no bellboys or people specialized in customer service.
Advantages and disadvantages of a 1 diamond hotel
Faced with these characteristics, we find different advantages and disadvantages of visiting a one-diamond hotel. In this regard, we will find the following:
Advantages
When visiting a 1 diamond hotel, we can enjoy these advantages:
Affordable prices: Since their spaces have basic quality standards, their prices result in great accessibility for users. This makes them ideal places for emergencies, where people can go in case they get lost or stay away from home.
Comfortable locations : They are easy to locate, since they are usually located in central spaces of the cities. It is very common to find several of these hotels either in cities or towns, with variety on this type of options.
They work 24 hours a day: Despite being hotels of the base quality, they also cover 24 hours a day for the provision of their spaces. In this sense, people can access at any time.
Cons: 1 diamond hotels
On the other hand, considering a 1 diamond hotel will imply certain disadvantages. These are:
Health : Although these hotels must offer cleanliness and care in their rooms, it is usually very common to observe that the toilet in these spaces is usually very questionable. This can undoubtedly affect the visitor experience, sometimes being negative.
Monotonous rooms : There are not many activities available in a 1 diamond hotel, which usually produces boredom or a sense of monotony in users.
Small spaces : One aspect that can greatly limit the experience of users in these hotels is the dimensions of their rooms. For its modest prices, we will have small spaces, also counting on the essentials. If a person moves around with oversized bags, they could have problems in a 1-diamond hotel.
They do not have restaurants: While these may have some wineries, they do not have a menu for their guests. This causes them to be forced to leave the hotel spaces to be able to eat balanced. However, being located in central areas, it is not usually difficult to find nearby restaurants or places to buy fast food.
Security : While these hotels may be in downtown areas, security is often affected at night. This happens because its location, mostly determined in closed and uncrowded streets. They are hidden spaces in a way, which can turn them into dangerous areas.
An option for basic accommodation
Although 1 diamond hotels can be characterized as spaces with basic elements for a stay, these are still an option for many people. Its modest prices allow visitors to access these at times not so premeditated, thus offering the possibility of sheltering at night without high costs.
We can observe a wide catalog of this type of hotels in hundreds of countries, which argues its useful value despite its characteristics. Remember that, in any case, their standards do not have, or at least, should not draw any type of regression in terms of healthiness.
Conclusion
1 diamond hotels are options that comprise a wide range of hotels, which start from 1 diamond to 5 diamonds. In each case, we can find different quality standards and user experiences. The most important thing will be, in each case, to know what are the conditions that we will enjoy behind each option.
References:
https://en.wikipedia.org/wiki/Hotel
Read also: Classification of hotels by stars and diamonds; Opera hotel software; program, hotels; system, hotel management; Ethics in tourism
This post is also available in:
English
Français (French)
Deutsch (German)
Español (Spanish)
Dansk (Danish)
Nederlands (Dutch)
Svenska (Swedish)
Italiano (Italian)
Português (Portuguese (Portugal))