Differences between Chromebook and Laptop. Currently, we can consider different options for the purchase of a laptop. Such is the variety that, sometimes, we could be left undecided about what the best decision might be. Understanding the differences between a Chromebook and a laptop is a very important aspect so that you can select the one you really need.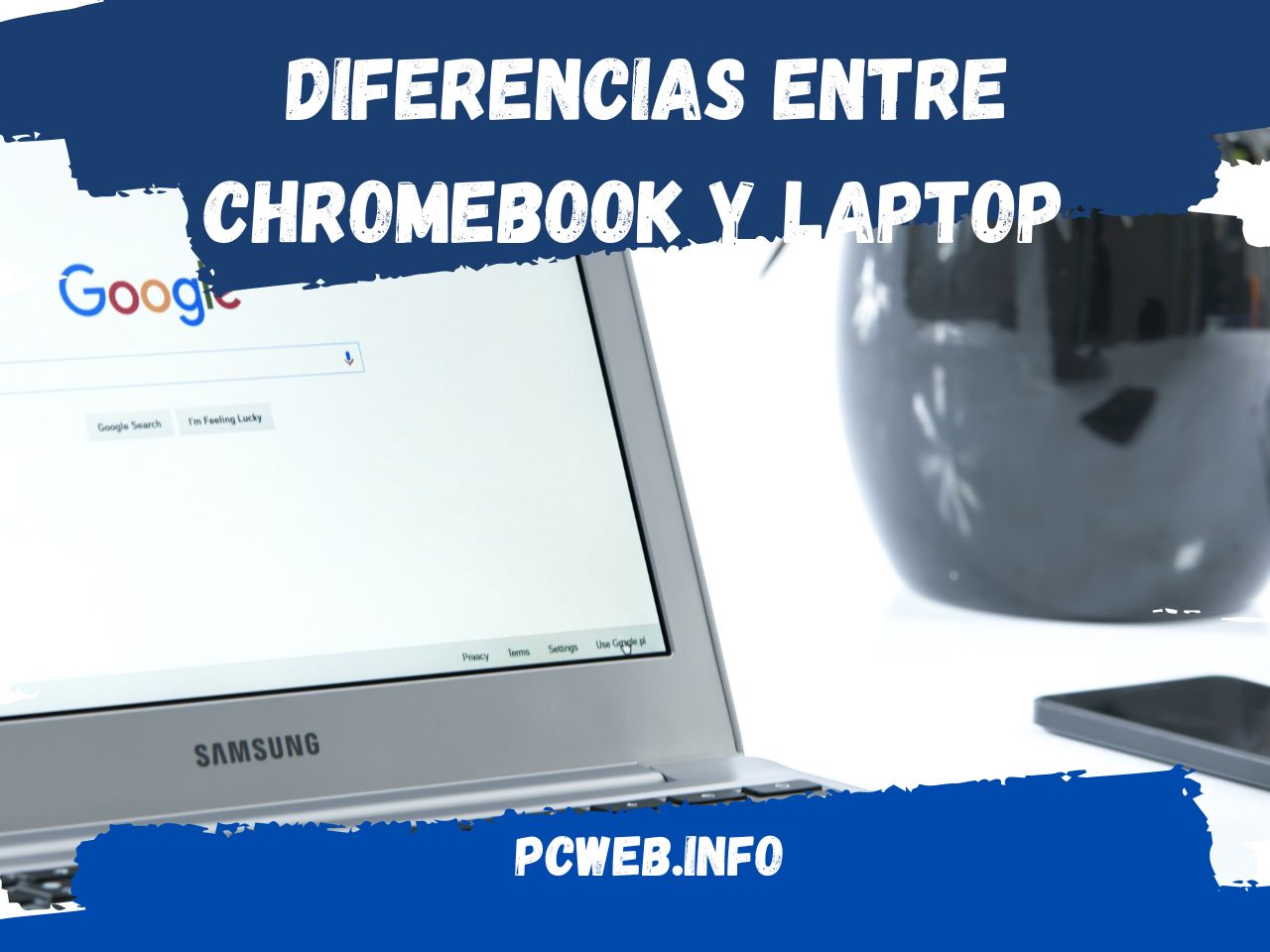 That's why we're going to put together a small but interesting comparative analysis between these two devices. We'll help you identify the best purchase option by understanding more about these laptops, specifically, their differences.
First of all, what is a Chromebook?
Very likely you have a very specific notion of what a laptop is, but it is not usually the same case with the Chromebook. Although we are talking about a device with more than 10 years on the market, it is not as well known as its opponent in this comparison. So let's understand more about this device.
A Chromebook is a laptop designed -firstly- by Google, which has very specific features focused on web browsing. These devices run Chrome OS, an operating system designed by Google, which is based on the Linux kernel, offering the user an interface based on their Google account.
The purpose of the Chromebook is to present us with a laptop focused on web browsing, offering us different tools for a more autonomous experience, such as file managers, taskbar, and various applications. This range of devices has tried to keep pace with the development of their counterparts like Mac.
What is a laptop? A brief definition
As we know, it is a laptop computer that has more compact measures and weight. Like a Chromebook, it has the appearance of a notebook or portfolio, and has an operating system (Windows or Linux) with certain features (It will depend on the range of the laptop) for the needs of its user.
It is a tool for personal use, which can be adapted to different user profiles such as university students, researchers, teachers, travelers, audiovisual producers, etc. Thanks to their adaptability, laptops are used by millions of people today, highlighting a wide range of these laptops.
What's the difference between a Chromebook and a laptop?
Certainly, the differences between these two devices do not seem to be very clear once we understand what each of these consists of. However, it does not mean that these do not exist.
The first and only difference is the operating system. As we will remember, a Chromebook can work with Chrome OS, while laptops can install different operating systems depending on the extent that their features (Hardware) meet the minimum requirements.
But what does this mean?
The difference between a Chromebook and a laptop lies mainly in its operating system. In this sense, we can find that they present differences in:
Your user approach: Chromebooks have been designed to offer the user a web browsing experience supported by a specialized operating system. Laptops, on the other hand, can adapt to different operating systems, which will allow them to run programs of all kinds according to the requirements of their user.
Price: At first, Chromebooks were much cheaper than a laptop, a very important difference between these counterparts. However, the advancement and adaptation of an increasingly competitive hardware in the Chromebook, would give it higher prices, although this has not allowed it to exceed the price of laptops currently, being cheaper.
Compatibility: The applications that we can find for our Chromebook will not offer us a great variety as in the case of a laptop. And it is that Chrome OS did not greatly innovate its compatibility to provide the user with greater options from their applications. Different would be the case of a laptop, whose user could install hundreds of applications.
Storage: Being a computer oriented to web browsing, Chromebooks are not characterized by having a large storage capacity. The higher-end models can reach up to 32 GB, while laptops can exceed the TB of internal storage respectively.
RAM: RAM is also presented as another significant difference in this case, as Chromebooks reach, in the case of the most advanced range, a total of 16 GB. For their part, laptops can conventionally match the 32 GB of RAM respectively.
Battery: Chromebooks are at a disadvantage when it comes to battery. The most advanced models are capable of recording up to 10 hours, while the range of laptops can already overcome this reserve capacity without major problems.
In terms of performance, we can see that, in essence, the Chromebook loses a great advantage against a laptop. This is not because it is precisely a poor quality device, but rather the approach it has to the experience of its user itself.
What's the best choice between a Chromebook and a laptop?
Currently, all the functionalities that the user can execute from their Chromebook, are possible to run from any browser in which we navigate from our laptop or desktop computer. Currently, laptops have managed to match the functionalities that the Chromebook offers, which evidences it as a much more cost-effective option.
However, if something has characterized the Chromebook has been its entry into the market with the most modest prices – at least compared to laptops. Therefore, the user could find in his Chromebook an economical option, but he must keep in mind the scope that he will enjoy with this device.
The decline of Chromebooks: Differences between Chromebook and Laptop
Google's efforts to keep the Chromebook on the market ceased to be noticeable until 2018. This device proposal would not manage to become a more profitable option against a laptop, which led to a decline in sales of these devices in recent years.
Read also: What is the Internet of things?; Five Generations of Computer; Difference between Chromebook and Notebook; Difference between Chrome Book and MacBook;
This post is also available in:
English
Français (French)
Deutsch (German)
Español (Spanish)
Nederlands (Dutch)