Introduction: Do Robot vacuums really work? Vacuuming the home is essential to work, but most people want to end it. They prefer the Robots called vacuum robots, which are brilliant and expert in the work.
These Robots can clean your rooms, carpets, and floor. They work and complete in a short time. They will give you more time to stay at home and do what you love and want to do. They have made life easy and safe & clean.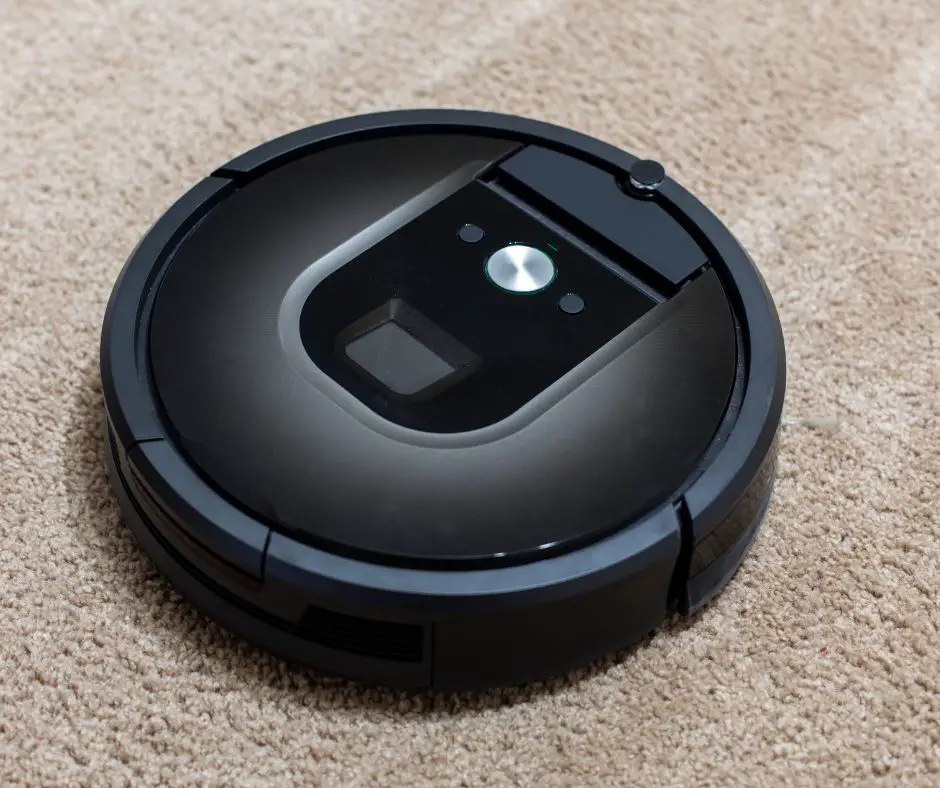 Do you need clarification about buying the vacuum robot, or does it work? And what is worthy of it? We will discuss all the queries in this article, and your questions will solve.
Robot vacuums are fast and work without noise. Lithium-ion batteries and HEPA filtration robots Vacuums are best, and they can perform many tasks. They can clean the home, floors, carpets, and bulky furniture and its movement. 
The reason why to buy Robot vacuums
There are the following reasons to buy vacuum robots and their work quality and time.
Reduce your cleaning time. 
They reduce four cleaning times. There is no need to pull the heavy carpets, furniture, or bulky appliance and spend more time on them.
Robot vacuums will do all it for you. If you want to clean your home at a fixed time, they will clean it in the given time.
Compact and can adjust in restricted areas 
They are compact and delicate in structure. They will adjust to crowded places, which is impossible to work with traditional vacuums. You do not need to try cleaning below your couch.
They will move and clean your sofa. Bed or couch which you don't clean because they are heavy to carry. Robots vacuums will do it for you.
They will clean many surfaces. 
They can perform many tasks at a time, and you don't need to give the job of cleaning the floor and then the carpets. They will do it by themselves. At the same time, traditional vacuums must switch from one task to another.
You have to stay bound for their switching. Robots Vacuums have made it easy for you to do many jobs with single instructions.
Home friendly and can connect to smart devices
Many Robots vacuums are intelligent and friendly. They can work with your home google or other devices.
When you give them the audio command, they will follow it and do work for you. You have to give your home direction and work instructions.
They are not noisy. 
They are smooth and quiet when they work. At the same time, traditional vacuums are noisy and create a fuss when they work. The people get distracted by their voices and can't pay attention to work.
People don't like noise, and robot vacuums are quiet. It means that their low noise level will help you to take work with them at night.
They will clean your floor and home at night without disturbing you. You can also run them when you are not at home by giving instructions through the app.
Robot vacuums vs Traditional vacuums. 
With the advancement in technology, robot vacuums have replaced traditional vacuums. They are best for their better performance.
They are quiet and can work with efficiency. There is no need to give command of every task to them. They will clean your floor, carpets, and rooms within less time.
Are Robot vacuums worth the money?
iRobots are the biggest manufactures of robot vacuum cleaners. They cost more than traditional vacuums. Due to the high cost, everyone can't buy them.
People get their work from conventional, but they take more time. Time is money. Thus you need to take work from robots' vacuums and save time. 
People need to be more relaxed in the modern era and have precious time. They need to have robot Vacuums cleaner and can get work from them in a specific couple of days. The time they save from their profession can earn money, and it's more than vacuums cost. 
Families who have working parents need a cleaner to do cleaning work. When they have Robots vacuums, the results of cleaners will do roots, and they can save money on worker pay.
What are the main things in a Robot vacuum cleaner?
What qualities and things make them distinctive and more popular to use? 
Battery usage and recharge timing
When you buy a robot vacuum, you need to check out its battery running quality and recharge timing. Lithium-ion battery robots are cost-efficient and popular.
Filtration process 
It would be best if you took care of HEPA filtration, ensuring that all dust particles are fully captured. You should ensure that particles are not released back into the home or the air.
Third-party vacuums 
Instead of purchasing robot vacuums, you need to take them from a third party on rent bases. Because they pay you less and you can get work from the modern type of them. 
Virtual walls
You have to keep your Robots out of your location of the home, like in the kitchen, bedrooms, and TV lounge. Please put them in a specific place where they don't get a chance of harm. 
Intelligence navigation system 
Your robot vacuums know your home layout so that they work with efficiency.
Conclusion: Do Robot vacuums really work?  
Robots Vacuums are worth working on, are very quick, and do work in a short time. Robots can perform many tasks in a single command and don't make any noisier than traditional ones.
They have reduced the burden on families where every member is on the job. They can work with them, make them accessible, and do work they love.
They can adjust themselves in restricted areas and do the vacuuming, like underneath the couch. They work in a short time and are of the best quality.
Lithium ionic batteries and HEPA filtration Robot vacuums are the best product of iRobot. It would be best if you keep them away from your eating and sleeping places, in a different location.
Robot vacuums work well, and They have made life easy and clean. Due to its best qualities and less working time, people prefer to take it. But, it costs much more than traditional but can give service fast. 
Also read: How robots help in the medical field; Xiaomi humanoid robot; Metaphors in Advertising
This post is also available in:
English
Deutsch (German)
Nederlands (Dutch)