Eat and drink on the island of Samos It's been a day full of wonderful scenery on this stunning Greek island! Now it's time to delight our palates with the exquisite local cuisine and try some unique drinks. The gastronomy of Samos is a fusion of flavors influenced by its natural environment, as well as by the culinary customs brought by Greek migrants, merchants and travelers who have visited Asia Minor and other parts of the country.
The lush landscapes of mountains, valleys, forests and the sea have left their mark on Samos cuisine. The island is known for its abundant food production, highlighting some culinary elements that are truly emblematic. One of them is the famous sweet wine of Samos, renowned for its exceptional taste and quality.
Samos sweet wine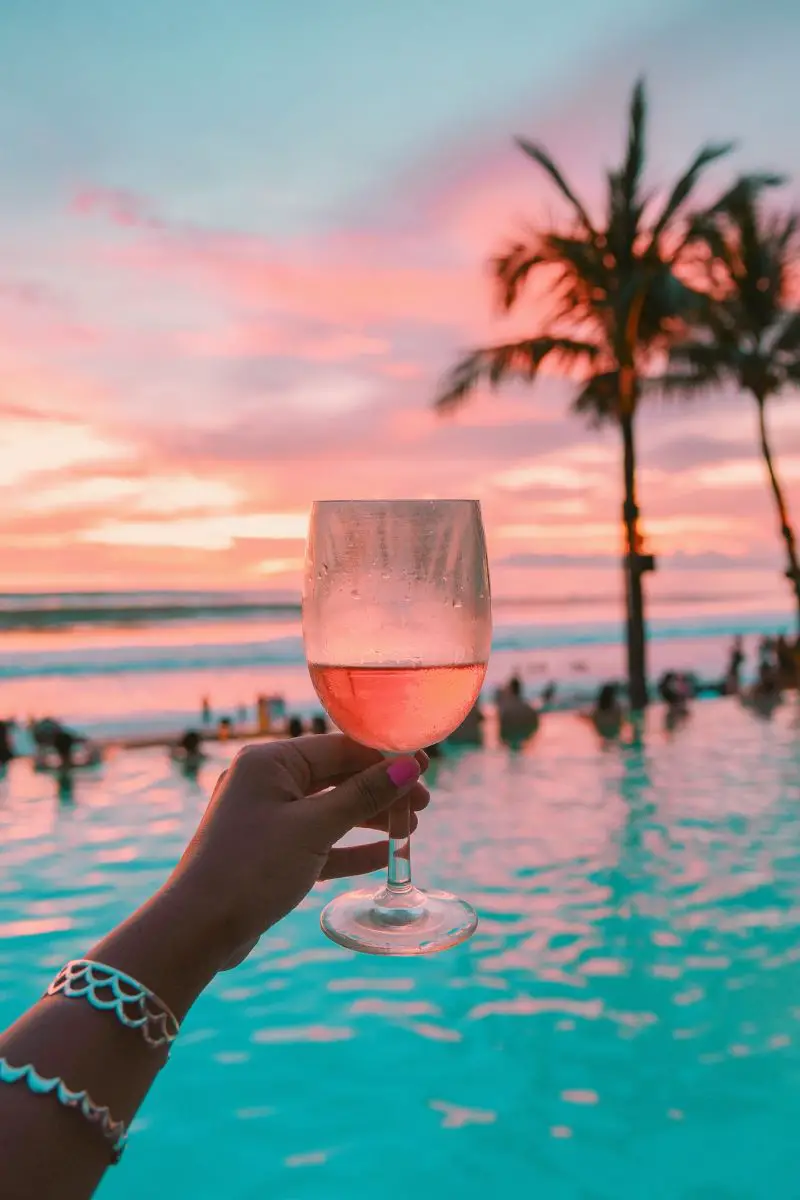 The sweet wine of Samos is a true gem in the world of wines and is an experience that no wine lover should miss during their visit to this beautiful Greek island.
Samos sweet wine is famous for its distinctive flavor and exceptional quality, making it one of the most appreciated wines throughout Greece. Its origin dates back to ancient times, as viticulture on Samos has a long tradition that has been passed down through generations.
A unique characteristic of this wine is its special production, which involves using overripe grapes affected by noble rot, known as "botrytis cinerea". This benign fungus concentrates the natural sugars in grapes, resulting in exceptional sweetness and complex flavors.
The grapes used to make this wine are mainly of the Muscat variety from Samos, also known as Muscat Blanc à Petits Grains. These grapes, grown on the island's sunny, fertile slopes, contribute to the wine's unique essence as they absorb the flavors of the terroir and Mediterranean climate.
The production process is meticulous and meticulous, which guarantees the highest quality in each bottle. Overripe grapes are harvested by hand to ensure only the best make it to the press. The must is then slowly fermented to preserve the delicate aromas and natural sweetness of the grapes.
The final result is an amber or golden wine, with an intense bouquet of flowers, citrus and honey that will captivate you from the first sip. In the mouth, its velvety texture and its balance between sweetness and acidity make it a true delight for the senses.
The sweet wine of Samos can be enjoyed both alone and accompanied by desserts, cheeses or even savory dishes. In addition, it is an excellent option as an appetizer or as a perfect closing to a memorable meal.
If you visit Samos, I recommend that you immerse yourself in the island's wine culture and try the local sweet wine. You can visit local wineries, learn about their production process and enjoy tastings to appreciate the different varieties and nuances. A unique wine experience awaits you on the magical island of Samos!
Olive oil
Extra virgin olive oil on Samos is a culinary treasure that reflects the richness and quality of olive oil production on this stunning Greek island. Being one of the main pillars of the Mediterranean diet, olive oil in Samos is an integral part of its culture and culinary traditions.
The ideal climatic conditions, with abundant sunlight and fertile soils, make Samos a favorable place for growing olive trees. The olive trees here are of the "Koroneiki" variety, known for producing exceptional and high quality extra virgin olive oils. The olive trees are grown on stepped terraces that slope gently towards the sea, creating a stunning landscape that also contributes to the distinctive flavor and character of Samos olive oil.
The production process of extra virgin olive oil in Samos is carefully carried out by local farmers. The olives are harvested by hand to ensure the selection of the best quality fruits and are taken to the press mills, where the oil is extracted using cold mechanical methods. This process guarantees that the oil retains all its organoleptic and nutritional properties.
The result is an extra virgin olive oil of a greenish-gold color, with a fresh and fruity aroma reminiscent of fresh olives and Mediterranean herbs. In the mouth, its flavor is balanced, with fruit notes and a touch of spiciness and bitterness, which is a distinctive characteristic of high-quality olive oils.
Samos extra virgin olive oil is an essential ingredient in local cuisine, used in a variety of traditional dishes that highlight its unique flavor. From fresh salads to fish and seafood, stews and grilled vegetables, Samos olive oil enhances the natural flavors of foods and adds a Mediterranean touch to every bite.
During your visit to Samos, I invite you to try this precious olive oil and immerse yourself in the culinary culture of the island. You can visit the olive groves and press mills to learn about the production process and taste different varieties of olive oil. You will discover why Samos extra virgin olive oil is a true culinary treasure that deserves to be appreciated and enjoyed!
Ingredients
As for the region's characteristic ingredients, citrus fruits are an essential part of Samian cuisine, as well as the herb throumbi, which is reminiscent of oregano and adds a distinctive touch to dishes. Another local delicacy is "bournelo", a small, juicy tomato that will delight your taste buds with its unique flavor.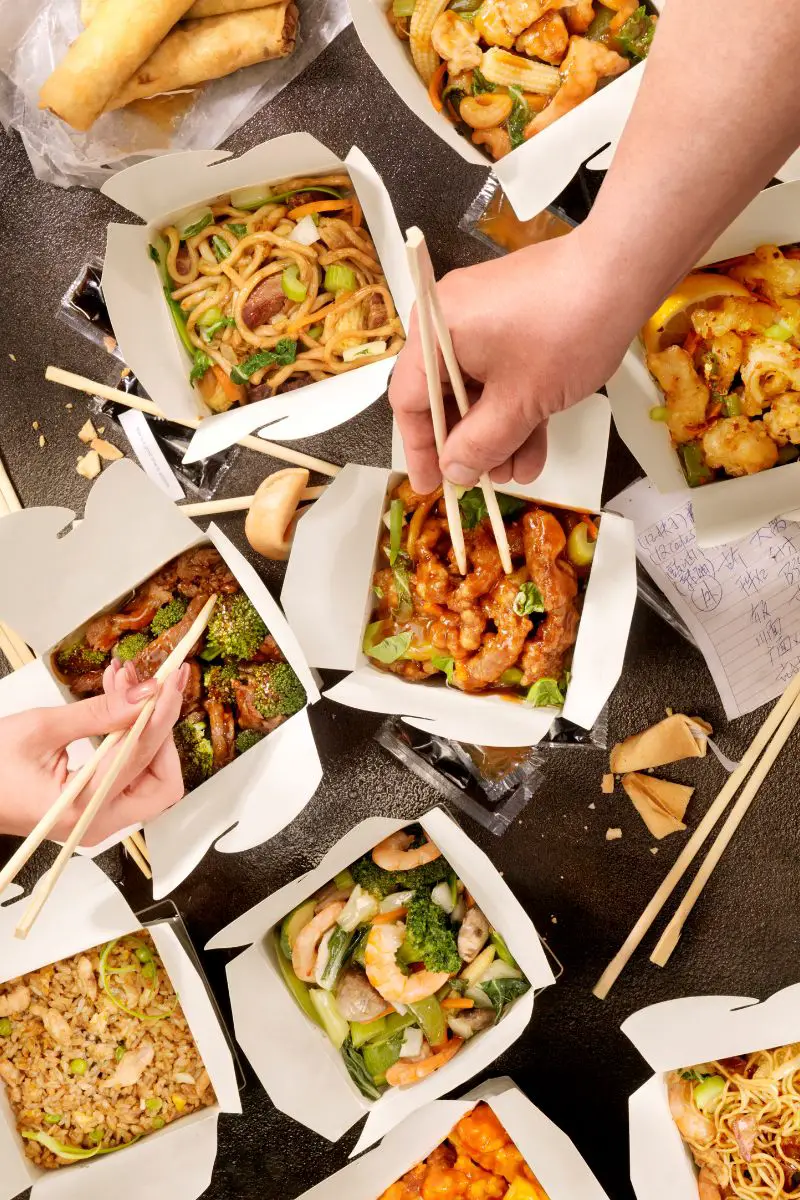 Traditional gastronomy Samos cuisine also makes wise use of the wild and aromatic vegetables found on the island. Among them, trifluhortara, zougi, fteres and orvyes stand out, which are used to enrich and give variety to local dishes.
In addition, the island's bakers add their special touch using black sesame seeds, known as "mavrosousamo" or "mavro kymino", to season their delicious cakes and breads, which will surprise you with their sweet aroma and unique flavor.
Let me introduce you to some of Samos' most beloved culinary delights! If you are a passionate carnivore, you cannot miss the exquisite baby goat, a delicacy that is cooked in various ways, but that stands out especially in its stuffed and roasted version with garlic and potatoes, or in a delicious tomato sauce known as "kokkinisto." .
For lovers of seafood and fish, the offer on Samos is equally irresistible. Local restaurants feature a wide variety of dishes, from classic grilled or fried fish to more elaborate options with intricate sauces and seasonings that enhance the authentic flavors of the seafood.
In addition to carnivorous and marine options, Samos is also known for its delicious stuffed vegetables. Tomatoes, potatoes, peppers, eggplants, onions and zucchini become authentic works of culinary art when they are stuffed with rice or minced meat, and seasoned with an exquisite combination of herbs and spices. Then, they are baked in the oven, creating a dish that delights the senses with its aroma and flavor.
Samos cuisine combines the fresh, authentic flavors of local ingredients with culinary skill passed down through generations. Each dish tells a story and reflects the rich gastronomic heritage of the island.
During your visit to Samos, I encourage you to try these culinary specialties in the various local restaurants and taverns. Each bite will be a sensory journey that will allow you to explore the authentic culture and culinary traditions of this wonderful Greek island. Get ready to satisfy your senses with the unique flavors of Samos and enjoy an unforgettable culinary experience!
Let me share with you some gastronomic delights that you cannot miss during your visit to Samos! Among the local favorites are chickpea empanadas with garlic and tomato puree, a dish that will delight your palate with its authentic and tasty flavor. Also, zucchini flowers are a true culinary gem of the island and are found in most local restaurants.
One of the most loved dishes on Samos is "bourekia". This delicious delicacy is made with a thin filo pastry, prepared and rolled to a delicate papery texture. It is then cut into strips and filled with an irresistible mixture of pumpkin and local cheese, flavored with cinnamon and herbs. These strips are rolled like spring rolls and fried or baked to a crispy, golden texture. The result is a sweet and tasty treat that will pleasantly surprise you.
A popular way to enjoy bourekia is to top it with a little extra cheese or drizzle it with honey, which adds an even more special touch to this culinary delight.
During your stay in Samos, I recommend that you immerse yourself in the rich culinary tradition of the island and explore the local restaurants and taverns to try these authentic specialties. Each bite will bring you closer to the essence of Samian culture and allow you to discover the unique flavors that make Samos gastronomy an unforgettable experience. Bon Appetite!
When Samiots celebrate their Orthodox saints, a unique and traditional dish known as "kishtek" or "giorti" is prepared. This special dish stands out for its main ingredient: tender goat meat, which is slow-cooked for approximately 12 hours in a cauldron, along with an abundance of onions and wheat. The result is a tasty and comforting delicacy that is served hot right after the Holy Liturgy, enriching the celebration with its authentic and authentic flavor.
The incredible variety and quality of wines produced on Samos are a true delight for locals and visitors alike. The island has been recognized for its award-winning wines, which is not surprising given the excellent quality of its grapes and the know-how of its winemakers. So much so, that locals enjoy accompanying their favorite foods with a generous amount of wine, or even "souma", a distilled drink made from grapes, which adds a special touch to every occasion.
During your visit to Samos, I invite you to immerse yourself in the island's rich wine culture. Whether you try a wine straight from the barrel at a local tavern, or indulge in a more established label, you are sure to enjoy the exceptional flavors of their wines. In addition, I recommend visiting the wine museum, where you can explore the fascinating history of wine production on Samos and enjoy a tasting of the different wines made by the collaboration of winemakers on the island.
Without a doubt, both the traditional gastronomy and wine culture of Samos will provide you with an unforgettable and authentic experience during your stay on this charming Greek island. May you enjoy every bite and every sip!
Conclusion: Eat and drink on the island of Samos
In short, the gastronomy of Samos is a celebration of the authentic and fresh flavors that come from this fertile land. I encourage you to explore the local restaurants and taverns to enjoy a unique culinary experience, and immerse yourself in the authentic flavors of the island. Bon Appetite!
External resource: Wikipedia
Editions 2018-23
Read also: What to see in Samos, Greece; What to see in France, tourist sites
This post is also available in:
English
Deutsch (German)
Español (Spanish)