Ethos in advertising: Definition, examples, how to use. Introduction. The Greek word ethos means "character" and refers to authority and credibility.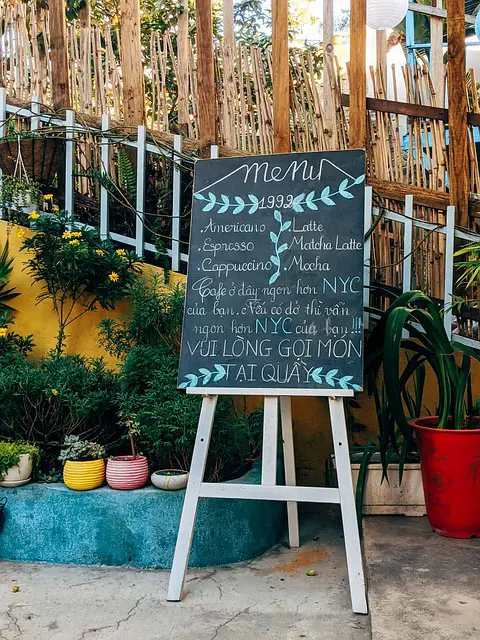 Convincing the audience and viewers that a specific brand or advertiser is ethical and reliable is called ethos. If someone respects or loves you, the decision becomes more accessible when you pick that product. Ethos is commonly used in commercials. When a popular public figure endorses a product, consumers value it and want to buy it.
It is the use of 'ethics' for a moral argument. The ethos pointed to an authoritative stance or credibility on a specific topic. Ethos is achieved when someone produces facts and cites someone knowledgeable. In ethos, your audience feels more competent to listen to you.
You can give them specific numbers and citations that they trust more on you. When a public celebrity advertises anything, 4 out of 5 readers love it.
Advertising with ethos means you want to agree with a customer that your brand or company is more credible, reliable and trustworthy than any other one.
By showing them specific qualities, you want to make them agree to patronize your stores and should buy from you. Ethos often advertises with real-life examples, factual statements and celebrities to certify their prominence. If any famous personality endorses, this work will be called ethos.
Definition of Ethos in advertising
With the help of public figures or celebrities, the influential audience shows the specific brand's credibility, honesty, and reliability.
When a respected authority figure or celebrity gives a testimonial or endorsement of any brand or product, most of the audience respects it. In ancient Greece, Ethos was used by Aristotle to describe a person's character.
It is a persuasive technique to attract the audience and grab more attention by highlighting credibility. Its plans call for the presenter, brand and superior "character" of a speaker to show that the advertiser is reliable and ethical, so you should buy this product.
Examples of ethos in advertising
If anyone is a three-time Olympic gold medalist and assures the audience that a specific drink is more energetic, improve your fitness and stamina. Emphasis on it showcases the speaker's credibility; many people love to drink that energy drink. Most brands advertise their products with the help of athletes, doctors and actors.
Let's explore the ethos with the example of popular ads
Thank You, Mom
P&G is a famous American consumer goods corporation, and it partnered with Wieden+Kennedy for the Olympics' ad series in 2010 named Thank You, Mom. The ads series gets a lot of fame by paying tribute to the moms worldwide. By showing the parent-child love and emotional relationship, the brand advertises it at every large scale.
Flex Tape
Flex seal is an adhesive bonding products brand in America, and its presenter, Phil Swift, the CEO of Flex Seal, provides all information about the product to impress the viewers. The primary purpose was an over-the-top visual demonstration about the working of flex tape in certain situations because it is strong enough to patch anything, even underwater.
Believe in a Better Way
Hugh Jackman found the Laughing Man Coffee. The main idea of Believe in a Better Way was based on improving the lives of the coffee farming community. The Laughing Man Coffee is produced in Colombia, and its ad shows highlight the farms of Colombia. The profit of the ads was invested in aid to the farmers.
A Mission for Our Oceans
This was a collaboration of Adidas and Parley, ultramarathon runner Timothy Olson about the impact of plastic wastage on oceans, coastal communities, rivers and ecosystems. The ads were based on reusing plastic waste by Adidas to create new shoes for athletes. With Parley's initiatives, the German sportswear company makes eight million runners and $2.5 million in funds raising.
D-CON Spray
In an ad, everyone gets feared and creeped out by cockroaches, including the greatest boxer of all time, Muhammad Ali. In this ad, Muhammad Ali focuses on how d-CON spray remove all cockroaches from the room.
I Can Do Better
This ad featured Michael Jordan and Mia Hamm, and based on that; you can do everything. This ad, which Features the fastest man on earth and a two-time Olympic gold medalist, shows the importance of energy drinks.
How to use ethos in advertising
With a good sense of ethics, ethos shows to convince an audience of the brand's credibility. Avtor uses ethos to grab the audience. Because he is well known and famous, his honest opinion contains a worth for the listener.
If an actor wants to appeal to the ethos, he will do rehearsal and off-stage practice to do a specific character. His dressing, his actual world role and his character impact a lot on ethos. There are multiple ways to show a good feeling to a brand.
You should use reliable sources to promote your message and cite those sources properly. You should also state the opposing position accurately as it will be a great way to respect the reader. It is necessary to build common ground with your audience.
You can do it by acknowledging values and beliefs with the argument. It would be best to tell the audience your personal experience about the topic of the ad and why you are interested in it.
The best way is to organize your argument easily and logically. You can use general to detailed examples and simple patterns to convey your brand to the audience. Before performing the ethos in advertising, write each necessary detail of the ad by an experienced writer because a single mistake of grammar, dressing, location and message can make the audience doubtful.
Conclusion
All in all, ethos is the oldest way of advertising to use any public figure to show the importance of your brand for the audience. It has been in use since the time of Aristotle, and people bent more toward a product that is used by a specific personality.
It also increases the audience's trust, and they consider it almost authentic because they think a legend is already using this brand.
Read also: Hyperbole in advertising; Advertising Ethics ; Cpa vs Roas
External resources: Chron
This post is also available in:
English
Français (French)
Deutsch (German)
Dansk (Danish)
Nederlands (Dutch)
Svenska (Swedish)
Italiano (Italian)
Português (Portuguese (Portugal))