On the island of Samos, how to move or transport. Welcome to the charming island of Samos! To get around and around this wonderful Greek island, there are several options available to guarantee an unforgettable experience.
First of all, we have local buses, a convenient and economical option to explore the island. However, it is important to note that on some holidays, such as May 1, buses will not be running. Don't worry, as there are other exciting alternatives.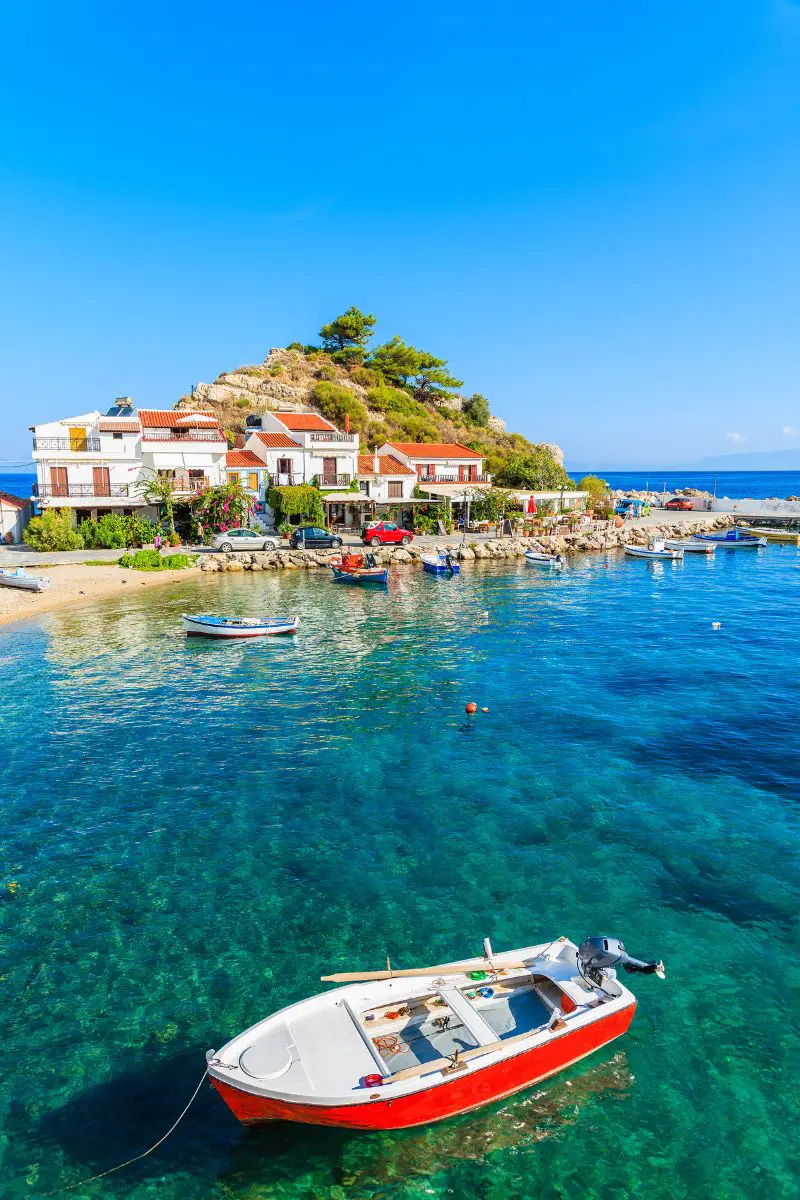 A popular option among tourists is vehicle rental. If you head to the port in Samos town, you will find numerous agencies offering cars, motorbikes, scooters and quads for rent. Bicycles are also available, both with and without backpacks, although you should be prepared to be challenged when exploring the hills outside the main town of Samos by bike.
The advantage of renting a motorcycle is that many agencies are open late, allowing you to rent a motorcycle from early in the morning until 9 or 10 at night for a reasonable price of €10 to €20 per day. With your own means of transport, you'll have the freedom to explore much of the island in just one or two days, which is ideal if you're short on time but eager to discover the treasures of Samos.
On the other hand, if you prefer a more relaxed and comfortable approach, you also have the option of taking a taxi. Taxis are available and will take you to different destinations around the island. Please note that during the afternoon and in high season, a taxi ride from Samos port to Pythagorion could cost between €18 and €40, depending on distance and demand.
Always remember to check transportation schedules and local fares to plan your excursions in advance. Samos is a place of incomparable beauty, with a unique mix of nature and culture that will leave you captivated. Enjoy your stay and explore this incredible island at your own pace!
Samos City: On the island of Samos, how to move or transport
Welcome to the fascinating main city of Samos, a place that invites you to discover it on foot. Exploring this charming city is a rewarding experience, since its design allows you to explore it easily on foot. However, it is important to note that some paths may be steep or include steps, especially as we move away from the sea and into the picturesque hills.
The city of Samos will surprise you with its local charm and rich history that is intertwined with the sea and the surrounding nature. As you walk through its streets, you will come across places of interest, cozy cafes and local shops that will invite you to discover the authentic culture of the island.
If you want to explore beyond the main city and are drawn to beautiful sea views, we recommend a visit to Pythagorion, located about 12 km away. The most convenient and fastest way to get there is by car, which will take you approximately 20 minutes to this charming seaside location.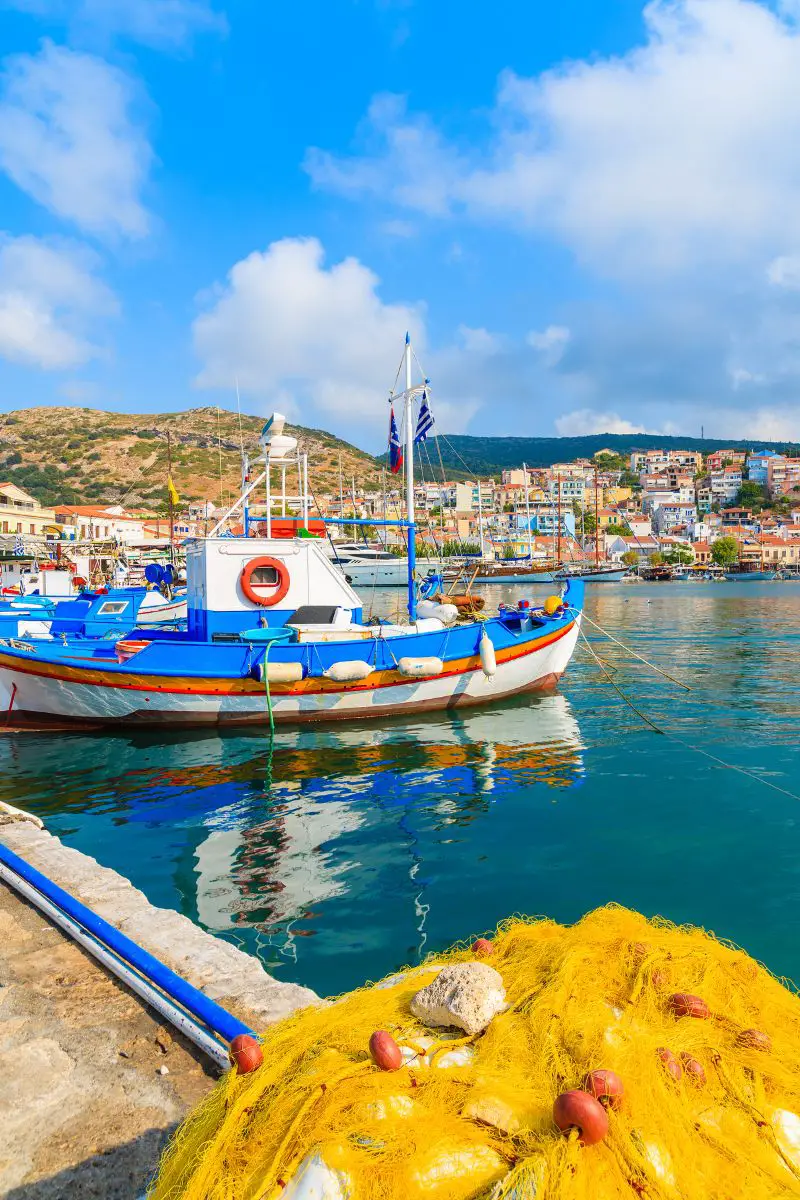 Pythagorion is famous for its picturesque waterfront setting, where you will find a variety of restaurants and bars offering you culinary delights and stunning views. Immerse yourself in the relaxed atmosphere while enjoying local specialties and gazing at the crystal clear waters of the Aegean Sea.
Whether you choose to explore the main city on foot or venture on a short drive to Pythagorion, Samos provides an experience full of charm and authenticity. Get ready to immerse yourself in the beauty of this wonderful Greek island and discover its magic with every step you take!
Post: It is a short and precise text, that is why I preserved and improved it in this second version. (2018-23)
Read also:
Eat and drink on the island of Samos; What to see in Samos, Greece
External resource: Wikipedia
This post is also available in:
English
Deutsch (German)
Español (Spanish)