What is a data center? Used for; Role of data center; What happens in the Data Center? Data Center Engineer; server, colocation and network. For storage, processing, and disseminating data and applications, the data center serves as a centralized facility to manage an organization's shared IT operations.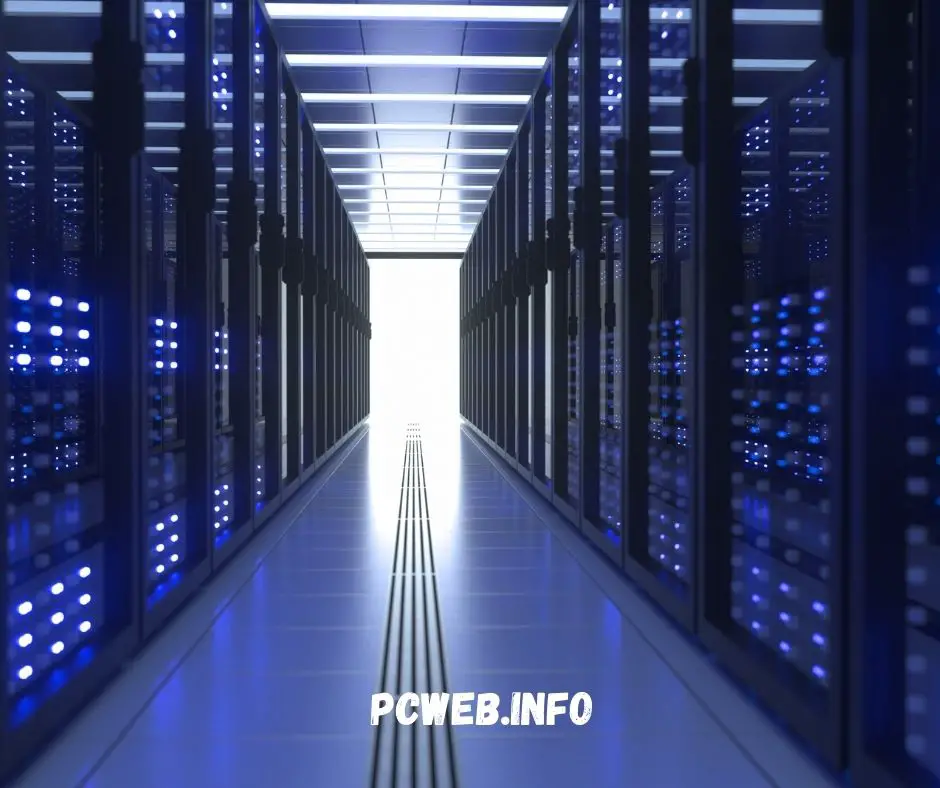 Keeping business operations running smoothly and efficiently requires a data center, which houses an organization's most vital and proprietary assets. Consequently, protecting and securing data centers and their information is one of the top priorities of any organization.
Cloud computing has since changed the physical infrastructure model of data centers, which used to be highly controlled. Except in cases requiring on-premises data centers without internet access due to regulatory restrictions, most modern data centers are virtualized infrastructures that can support workloads and applications across multiple cloud environments.
What is a data center used for?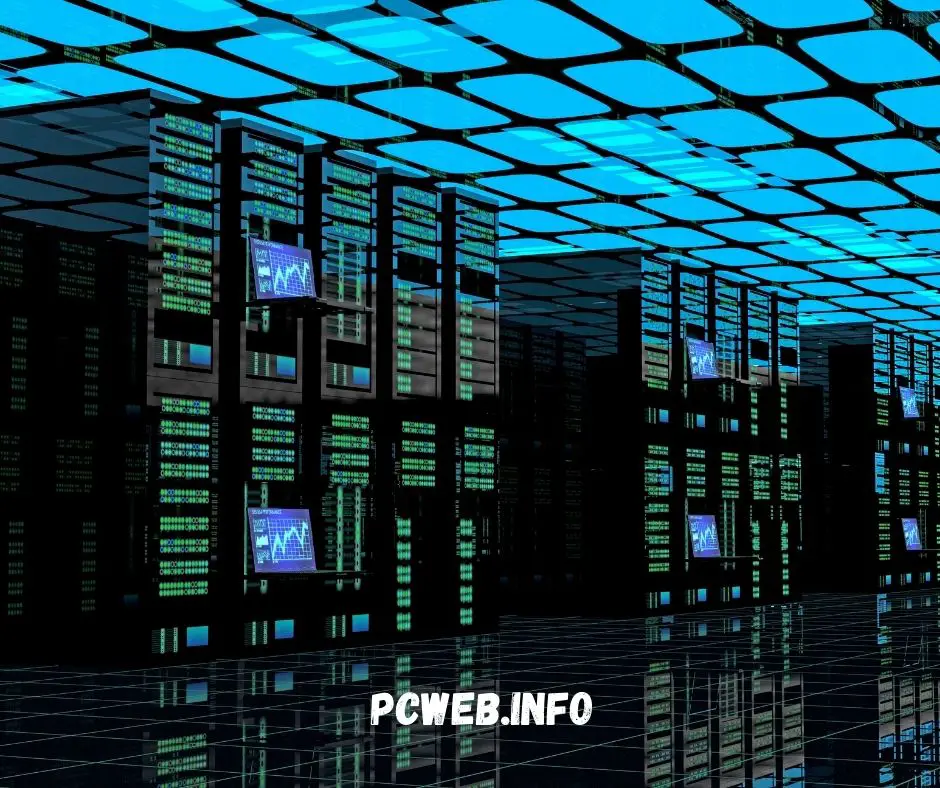 A data center is primarily used for storing and processing data. There are various types of data centers. The use of a data center can, for instance, store company files or provide a complete network of computers.
To use the facilities, you do not have to own a data center or even deal directly with a data center. Cloud-based services are all located in data centers. You could also use cloud storage, SaaS (Software as a Service), web hosting software or IaaS (Infrastructure as a Service).
The cloud is used by many businesses to move their IT network to data centers. Instead of keeping their data on a server at their workplace, they are keeping it in a data center. This offers inherent security and reliability benefits. In addition, businesses can reduce their capital expenditures by utilizing these services.
As a result, periodic hardware refreshes are minimised and assets are less susceptible to depreciation.
Role of Data Center
Business data centers are integral parts of the enterprise and support business applications as well as provide various services, including:
Backing up, storing, and restoring data
For productivity applications, including email
E-commerce transactions of high volume
Supporting online gaming communities
Machine learning, AI, and big data
The number of data centers worldwide is reported to be over 7 million today. Most businesses and governments build and maintain their own data centers or have access to someone else's, if not both.
A variety of options are available today, including colocating servers at a facility, hiring a third-party to manage data centers, or using public cloud-based services from providers such as Amazon, Microsoft, Sony, and Google.
What happens in the Data Center?
Based on the type of data center, its purpose, and who uses it, the specifics of what happens inside vary widely. Data centers that serve as colocation facilities or that outsource infrastructure and administer it as a managed service differ dramatically from tenant to tenant in terms of the kind of compute services and tasks they provide.
Many data centers serve only as places to store backups, while others host and handle just about all a company's core IT needs.
What is the purpose of data centers? Various colocation environments are connected to some data centers through interconnection hubs. It is possible for a CDN to connect with a cable company/ISP in a colo environment in order to allow users to stream movies. In contrast, hyper-scale and wholesale data centers are deployed only for a single company and its needs.  
Data Center Engineer 
A data center engineer is responsible for designing, implementing, and monitoring information technology systems at a data center. A data center engineer is responsible for maintaining the physical safety of an IT facility, which also includes fire safety, using a variety of IT hardware, such as servers, cables, power systems, and cooling equipment.
Their job involves setting up the infrastructure for connecting servers and hard drives, as well as having a thorough understanding of the technology. Monitoring, maintenance, and troubleshooting systems are their responsibilities after they are set up.
Many data center engineers begin their careers with a bachelor's degree in computer science, information technology, electrical engineering, or a related field. Some certification programs may increase employment opportunities.
Experience in designing and implementing IT systems, working with engineers and with senior engineers, is helpful in addition to educational qualifications. A key part of the job is the ability to think analytically, pay attention to details, manage time, and work together with a team. Before they become data center engineers, some engineers first work in IT centers or facilities providing routine maintenance.
Data Center Server
Servers store data – such as emails, websites, online transactions, etc. – that is needed by most businesses. An Internet-connected server, like a specialized computer, is typically connected to a business's local network and to the Internet.
A small business may choose to manage their servers themselves and store their servers in-house. In addition, as businesses grow and their demands increase – or in other words, as more data is generated – so do the servers and the space for them.
Building a dedicated server room on-site is an option; however, it can be very complex to maintain. The constant operation of servers produces a lot of heat, which in turn requires a lot of cooling to keep them from overheating.
Cooling servers can require as much energy as running them, and can also be very expensive. The servers would also have to be monitored around the clock to ensure that the data isn't compromised in the event of a power outage or a cyberattack.
That's where data centers come into play. Data can be stored in a temperature-controlled, 24/7 supervised, secure facility that has backup power supplies to ensure data is secure. Companies pay a fee for space and power to house data. Business organizations can spend less time managing the infrastructure that stores their data and more time focusing on the things that matter most to them.
What makes a data center different from a server room or server farm?
Server rooms contain servers as well as ancillary and supporting equipment like racks, fans, etc. They are usually found within larger buildings like office towers.  Data centers, on the other hand, are typically self-standing structures that occupy a majority of the space in a building.
Server farms serve as bare-bones data centers. Server farms are usually more amateur setups in which many computers perform specific tasks, like mining bitcoin, without much infrastructure supporting them.
Data centers are unique in that they supply everything needed to power and maintain servers efficiently and effectively, making them an ideal choice for many business-critical and mission-critical tasks, processes, and activities.
Data Center Colocation 
Generally speaking, a colocation data center, also known as a colo, is a large data center facility that rents out rack space to third parties for their servers or networking equipment. There are a number of businesses that use this service, including those that don't have the resources to maintain their own data centers but wish to take advantage of all its benefits.
There are several aspects of this type of data center that are referred to as colocation. 'Co-location' refers to equipment and servers from multiple companies that are housed together in one data center. Data centers tend to house (and sometimes maintain) hardware owned by companies themselves.
The concept also refers to the fact that a company can have its equipment located in multiple locations. For example, they might have servers in several different colocation data centers. If a company has a large geographic footprint, they want to ensure their computer systems are located in close proximity to their offices
Among the most important drivers in the industry are cloud service providers who need to store hefty amounts of equipment with colo. However, the industry continues to evolve as the laws regarding cloud storage requirements change.
Cloud service providers' soaring demands have led to a growing need for colocation facilities; however, new technology now offers rack storage density options that alleviate the pressure on space in these facilities.
Data Center Network
There are three basic components that make up the core of a data center network – the network, the server, and the storage infrastructure. For faster and more reliable data center networking services, it's imperative that these components fit and work together.
An integral part of data center operations is the use of data center networking solutions, for example, a comprehensive data center infrastructure monitoring solution (DCIM). These data center network solutions aid NOC technicians/data center technicians in tracking, monitoring, diagnosing, and troubleshooting network devices, physical and virtual servers, and storage devices. 
Unlike old-fashioned data centers, modern data center networking platforms run all networking services required to support traditional enterprise applications in software, automating what were once manual and error-prone tasks.
Moreover, it makes it possible to plan security policies, establish capacity, and troubleshoot a network. Decommissioning applications enable networking platforms to handle the de-provisioning policies associated with them, preventing the growth of outdated policies that otherwise would negatively impact manageability, security, connectivity, and compliance.
Read also: Semi-structured data: definition, types, examples; What is the Internet of things?; History of Cloud computing
External resource: Wikipedia
This post is also available in:
English
Français (French)
Deutsch (German)
Español (Spanish)
Dansk (Danish)
Nederlands (Dutch)
Svenska (Swedish)
Italiano (Italian)
Português (Portuguese (Portugal))