What is a Dynamic AMOLED display? The creation of new technology is fast-paced. The new Dynamic AMOLED screens will show you a high image quality so you can enjoy the latest and improved functions of the equipment.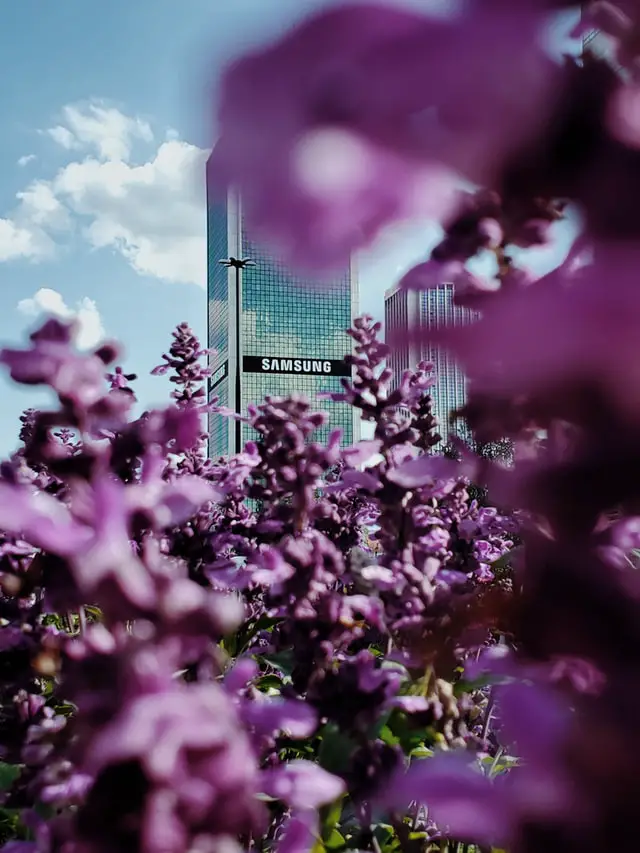 Dynamic AMOLED displays are implemented on Samsung Galaxy devices such as phones and tablets. They give you a good user experience and today we will show you their benefits so you can enjoy them to the fullest.
Meet the Dynamic AMOLED Screens
Today's users want to have excellent screens and this is one of the main requirements they request to be able to buy a device. For this reason, Dynamic AMOLED screens have been created which give you an active matrix system that better controls the illumination of the pixels individually. Well, thanks to a joint work to a thin film transistor.
Dynamic AMOLED stands for Active Matrix Organic Light – Emitting Diode. These screens consume less battery because they do not stay on when there is a black background unlike OLED screens that do.
With the latter, the wear of the equipment and the battery is more noticeable and detract from the life of the device. Dynamic AMOLED displays display much more vivid colors during use, are capable of generating higher quality and give a spectacular display when playing videos, photographs and even when they are in camera function.
Dynamic AMOLED screens are the most popular of the moment. Only high-end devices use them and they are of high quality. In fact, it is estimated that soon all high-end equipment, regardless of the company, will use them. This type of screens has HDR10 + technology so they give higher visual quality.
Their best feature is that they are very good at controlling the light optimally. Its color gamut is greater so the colors are accurate and also save energy without having to decrease the quality of the image.
The Samsung company has become related to this type of screens since they are very efficient and flexible so they have allowed to develop their equipment with curved screens. Dynamic AMOLED has become a great ally in the new era of Samsung when it comes to innovating in the presentation of its equipment.
The Dynamic AMOLED Display in 2022
To summarize, the Dynamic AMOLED display features next-generation HDR10+ support. This gives it a great certification for color and contrast which gives it a quality of cinematic height. You will be able to see the color volumes at up to 100% coverage and all the images that are seen on that device will be in HD.
The truth is that the difference is very noticeable and you can realize at the first moment you try the screen. If you come from a low-end or mid-range device you will surely notice how, even, your own photos look totally different from how you had seen them before.
These types of screens also have the ocular comfort certification granted by TUV Rheinland. This makes them much safer to see screens than other devices that don't have them. If you're someone who spends a lot of time on your phone or tablet, this can help you maintain your visual health.
Dynamic AMOLED displays are perfect when you want to experience higher image quality on a portable device. Samsung, one of the best international technology manufacturing companies, has recognized this type of screens as the best when it comes to creating high-end devices.
Know the Advantages and Disadvantages of the Dynamic AMOLED Screen
Today's users have the curiosity and the right to know in depth everything about the components that their devices have for daily use. Although, Dynamic AMOLED screens have both advantages and disadvantages and here we leave you a compilation of everything you need to know.
Disadvantages
High Price: Dynamic AMOLED screens are used in high-end devices so they increase the price of the equipment and make them more expensive. Currently, they have a high price for their production because the development and research time is more complex. However, you will probably soon be able to see these types of screens on a greater number of computers and that will probably lower the cost. Just like TFT screens.
Water Sensitivity: The Dynamic AMOLED screen is quite sensitive to water so you should avoid getting it too wet. Although, it supports it better than other types of screens but a certain excessive amount can wreak havoc and even cause specific sensors and commands to modify your device to be pressed.
It is difficult to repair them: Unless you go directly to a Samsung agency, it is difficult to get a technician specialized in this type of screens because they are very new. Try to take care of them and not damage them.
Advantages
They are thin and light so they do not add more weight to the device.
They have a high contrast so the colors look great. You can play with the brightness and still the colors are not going to be pixelated.
Black pixels are muted pixels so you have a better saturation of this color.
The power consumption is quite low because, when there is some black color present in the image, those pixels turn off and help maintain the battery.
It has a reinforced protection system so it is difficult to break with light blows.
Its flexibility is very useful since it allows the development of new devices with curved screens, from tablets to televisions and phones. All these teams are making a transition to curved screens and are including Dynamic AMOLED type screens.
Long life span compared to other types of screens.
Technology is changing and it's time to adapt and get to know it Did you like the Dynamic AMOLED screen?
Editions 2019-22
Read also: Difference between Samsung Q60 and Samsung Q80; Samsung q60 vs q80 vs q90; Samsung QLED vs OLED
External Resource: Samsung
This post is also available in:
English
Français (French)
Deutsch (German)
Español (Spanish)
Nederlands (Dutch)
Svenska (Swedish)
Italiano (Italian)
Português (Portuguese (Portugal))