What is Samsung? What does it mean? In the world of technology, there are names that stand out for their innovation, quality and global presence. One of these is Samsung, a company that has left an indelible mark on the electronics and technology industry. From humble beginnings in South Korea to becoming a global giant, Samsung has demonstrated an impressive ability to adapt, innovate and lead. In this post, we'll explore Samsung's history, its products and services, its global presence, and its corporate culture. We'll discover how this company has become a dominant force in the tech world and how it continues to impact our everyday lives.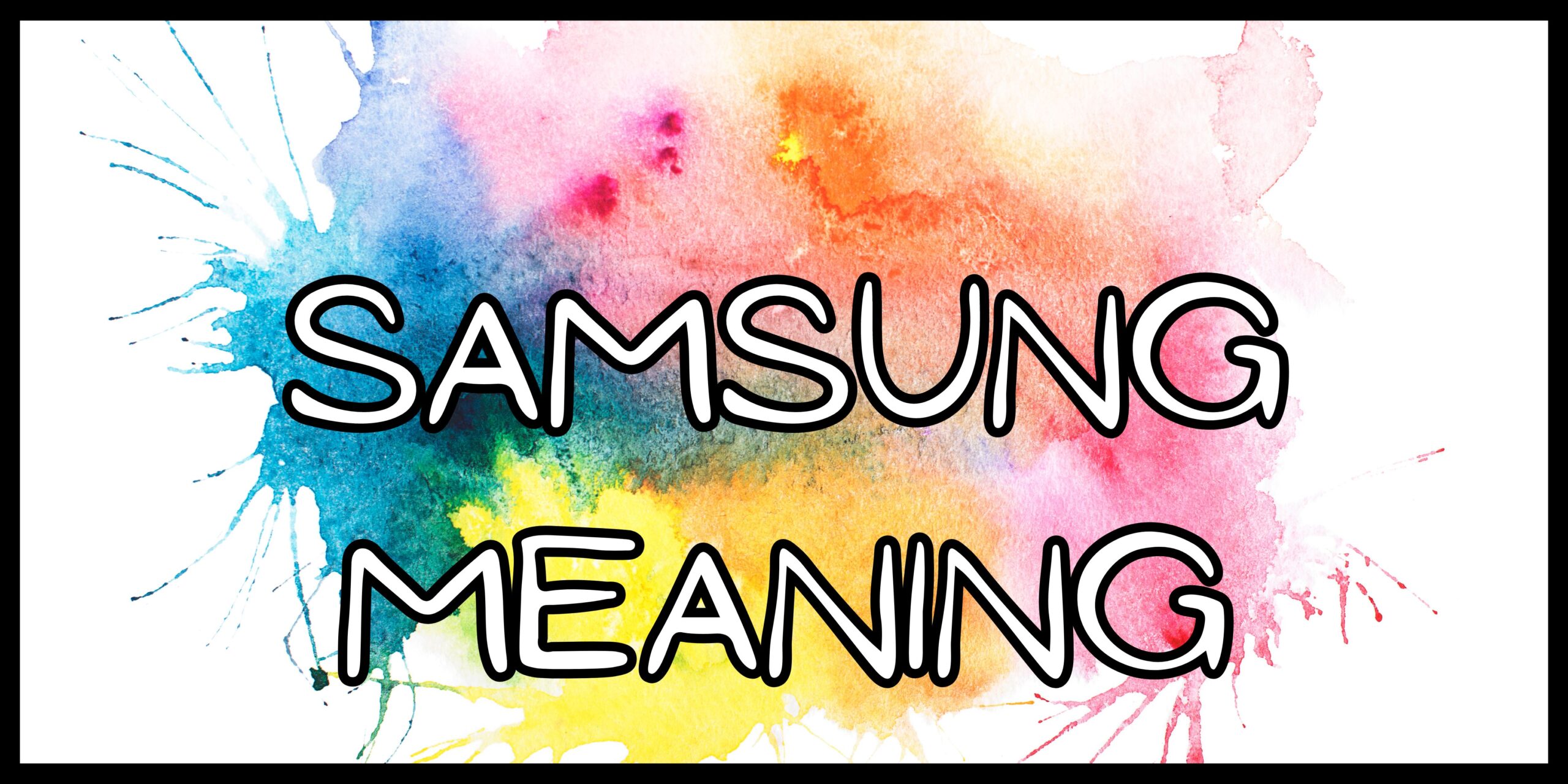 What does the name Samsung mean?
The name Samsung (三星) means "three stars" in Korean. The name was chosen by the company's founder, Lee Byung-chul, who wanted the company to be big and successful like the stars in the sky.
The name was chosen with the intention of representing the greatness and lasting success of the company, alluding to the three stars that shine in the sky. In addition, the three stars also symbolize the harmony and union of the three key elements of the company: business, industry and technology.
The name Samsung is a symbol of the vision and ambition of its founder. It's a reminder that the company should always strive to be the best, and that it should be a force for good in the world.
In Korean, the word Samsung means "three stars." The name was chosen by Samsung founder Lee Byung-chull, whose vision was for his company to become powerful and eternal like stars in the sky. The three stars remained the company's logo in various forms until 1993, when the current logo was introduced.
Story at a glance: What is Samsung? blog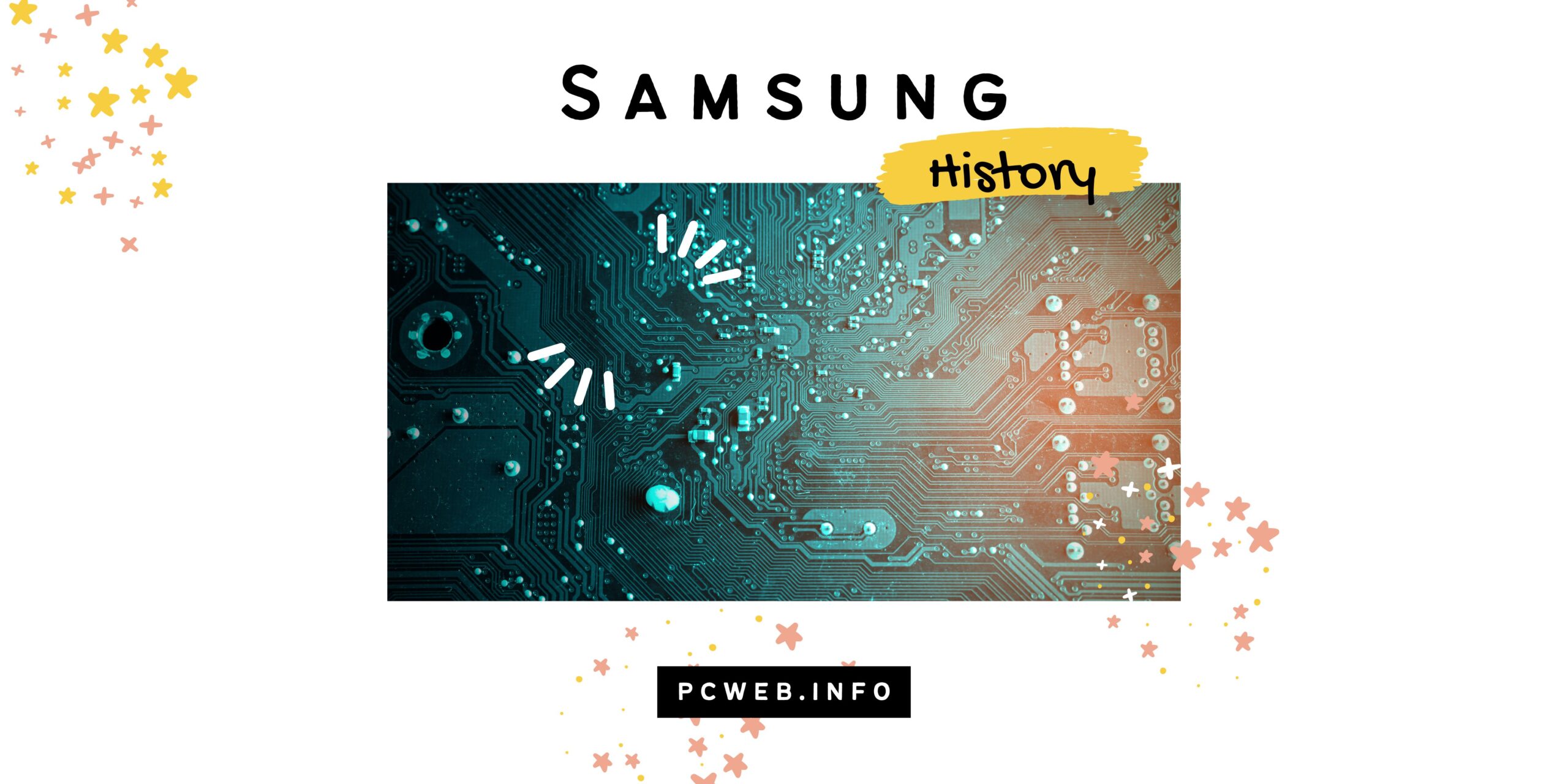 Samsung originated as a small grocery store founded on March 1, 1938 by Lee Byung-Chull. Initially, he established his business in Taegu, Korea, where he specialized in selling noodles and other local products that were manufactured in and around the city. It exported these products to China and its neighboring provinces. After the Korean War, Lee expanded his company into the textile sector and established the largest wool factory in Korea. During that time, his focus was largely on industrialization, with the aim of contributing to the reconstruction of his country after the devastating war.
During that period, Samsung's business benefited from the new protectionist policies adopted by the Korean government. These policies were aimed at supporting large domestic conglomerates, known as chaebol, by protecting them from competition and providing them with financing facilities.
In 1969, Samsung entered the electronics industry and established several divisions focused on electronics. Its first products were black and white televisions. During the 1970s, the company began exporting home electronics overseas. At that time, Samsung had already established itself as a major manufacturer in Korea and had acquired a 50% stake in Korea Semiconductor.
In the late 1970s and early 1980s, Samsung experienced rapid growth in the technology realm. Separate divisions for semiconductors and electronics were established, and in 1978 a division dedicated to the aerospace sector was founded. In 1985, Samsung Data Systems (now known as Samsung SDS) was created to meet the growing business demand in system development. These advances contributed significantly to Samsung quickly becoming a leader in information technology services.
After Lee's death in 1987, Samsung split into four business groups: Samsung Group, Shinsegae Group, CJ Group and Hansol Group. Since 1990, Samsung has increased its focus on electronic activities, which is its main source of revenue.
During the 1990s, Samsung continued to expand into global electronics markets. Despite its success, this period was also marked by corporate scandals that affected the company, including bribery cases and patent infringement lawsuits. However, the company continued to advance in technology and product quality, with several of its products, from semiconductors to computer monitors and LCD displays, reaching the top positions in terms of market share globally.
The 1997 Asian financial crisis affected Samsung, but the company managed to increase its sales of electronic products, allowing it to become the world's largest manufacturer of electronic products in 2005. Key sales of electronics include mobile devices, such as the Galaxy smartphone series, TVs, refrigerators and other appliances.
During the 2000s, Samsung witnessed the birth of its successful Galaxy smartphone series. Not only did these devices quickly become the company's most acclaimed products, but they also frequently topped the annual lists of best-selling smartphones around the world. From 2006, Samsung was positioned as the leading global manufacturer in the sale of televisions. In addition, starting in 2010, the Galaxy series expanded into the tablet market with the launch of the Galaxy Tab.
Samsung has been the world's largest smartphone maker since 2011 and is a major supplier of electronic components, such as lithium-ion batteries, semiconductors, picture chips, OLED TVs and LCD screens.
Samsung is a very successful company, and has been recognized for its achievements in a variety of areas. In 2015, the company was named the world's most valuable brand by Interbrand. Samsung has also been praised for its commitment to social responsibility, and has been recognized for its work in areas such as education, environment and health.
In 2020, Samsung was the sixth highest global brand.
Management and competitiveness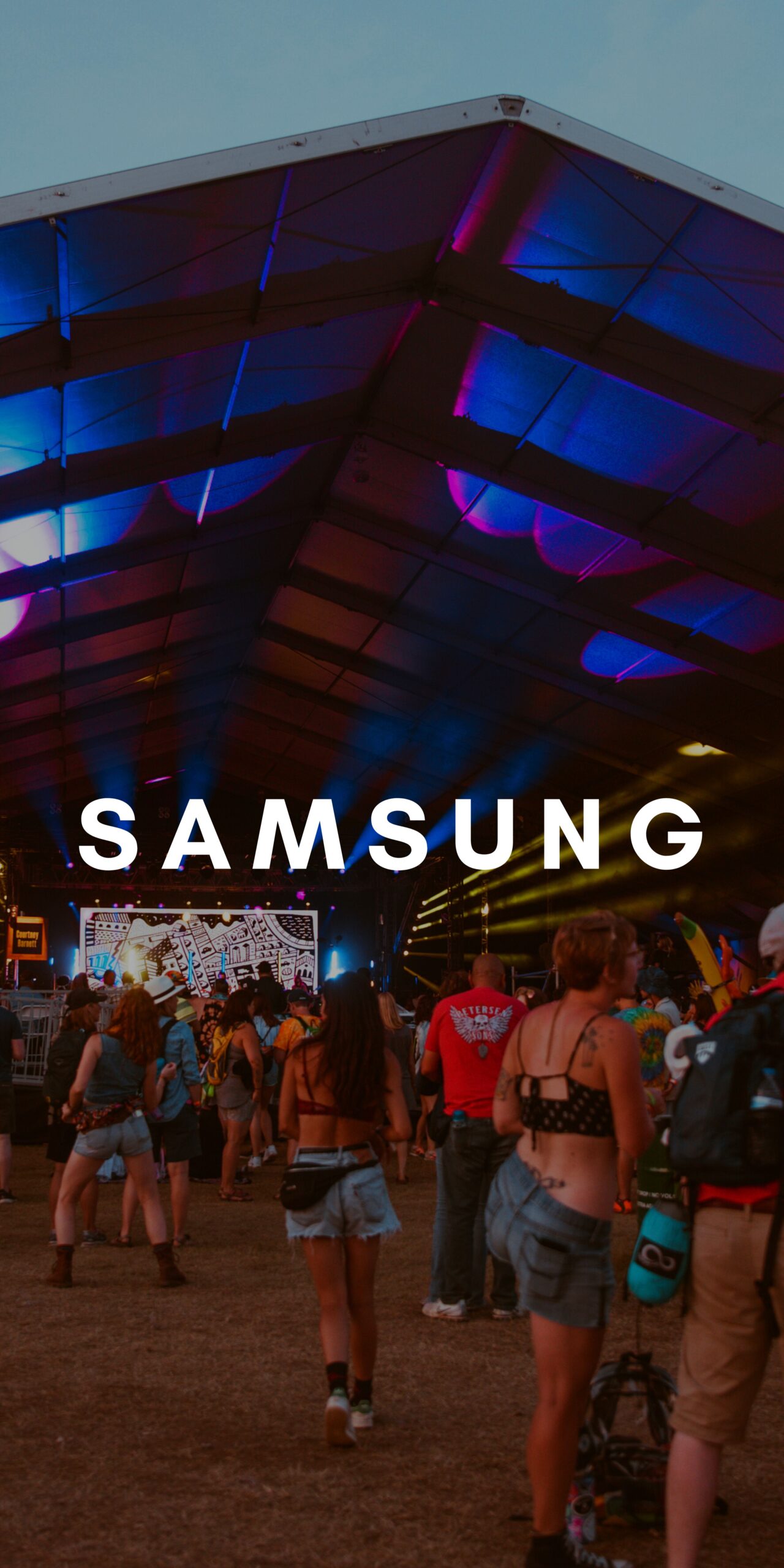 Samsung's success was greatly influenced by the new management initiative proposed by Chairman Lee in 1993. At the time, Chairman Lee was deeply concerned about Samsung's lack of competitiveness in the global market. Emerging trends in the 1990s, such as globalization, democratization in Korea, and digitalization, motivated President Lee to undertake a bold transformational initiative.
One of the highlights was that President Lee recognized the budding digital revolution as a valuable opportunity to get ahead of Japanese electronics giants such as Sony. These Japanese companies had been leaders in existing analog technologies and consequently showed some reluctance to quickly adopt disruptive digital technologies.
Initially, most Samsung employees did not understand why such a radical change was needed in the company. However, President Lee showed sufficient persistence to drive a massive management transformation throughout the 1990s, realigning all aspects of Samsung's management system towards a new quality-based approach. Specifically, Chairman Lee urged Samsung to preemptively invest in R+D, brand marketing and design capabilities for emerging digital products.
The results of the New Administration initiative were surprising. As of 2004, Samsung Electronics' operating profit has consistently exceeded the sum of the annual operating profit of Japan's top five electronics companies, including Sony and Panasonic.
Technology and learning
Due to its late entry and lack of key technologies, Samsung was motivated to establish strategic partnerships with industry leaders such as HP, IBM and Microsoft to access technologies. Relying solely on internal development was not a viable option for the company.
However, Samsung demonstrated a remarkable ability to quickly assimilate its partners' technologies and develop its own innovations. They achieved this through aggressive investments in their internal research and development (R+D) capabilities.
Management style
Samsung's management approach is a hybrid that combines the best aspects of Japanese and American management approaches. In the early 1990s, the Korean management style closely resembled the Japanese style. Over the years, the company has used its excellent learning capabilities to optimize the highlights of both management approaches.
In general, Japanese management is characterized by market orientation, unrelated diversification, vertical integration, emphasis on manufacturing competitiveness and operational efficiency, strict organizational discipline, importance of employee loyalty, promotion and internal rewards, and worker and shareholder involvement in management.
On the other hand, the American management style emphasizes profits and revenues, focusing on relevant industries and performing frequent business and product restructurings. U.S. companies tend to outsource manufacturing or relocate overseas, and find their competitive advantage in soft capabilities or intangible assets, such as technological innovation, brand marketing capabilities, and design capabilities.
Compared to Japanese companies, U.S. companies tend to be more centralized and value centralized talent with differentiated competencies more than the loyalty of executives and employees. Relying more on external labor markets than internal workforce development, short-term employment, thorough assessments, promotions, and specialized employees in specific areas are common in U.S. work environments.
In Samsung's case, its approach to vertical and horizontal diversification, along with a strong emphasis on manufacturing competitiveness and product quality, resemble Japanese-style management. The company embraces open and competitive hiring for entry-level positions, and provides intensive training to its employees to develop a standardized workforce. In addition, it focuses on strict organizational discipline and values loyalty to the organization, characteristics also associated with Japanese management.
However, Samsung's management style also has similarities with American-style management in several respects. This is evidenced in the staffing strategies and policies implemented by Samsung headquarters.
Frequent restructuring, focus on soft capabilities (technology, brand and design), talent search, performance-based compensation and risk-taking CEOs are elements that can be observed in Samsung's business practices, typical characteristics of American management.
Samsung has incorporated the strengths of both Japanese and American style into its own management system through rigorous benchmarking. After an extensive process of research and experimentation, Samsung has adapted and combined both approaches to create its own management system, which distinguishes itself as a form of management unique to Samsung.
For decades, Samsung has made an ongoing effort to integrate elements of Japanese and American management styles as it has grown. However, combining these elements into a single company has been challenging, as they are intrinsically interconnected and cannot be easily dismantled and merged with each other.
The coexistence of these two styles within Samsung arises from the nature of the company's business, which operates in an environment of high strategic uncertainty while maintaining massive manufacturing facilities. Samsung's core business in the information technology sector faces an industry with highly volatile demand and rapidly evolving technologies, requiring solid strategic anticipation.
To survive in such a challenging environment, Samsung has embraced elements of the American management style, such as a willingness to take bold risks, attracting key talent, strong performance-based incentives, a creativity-oriented organizational culture, and a high-speed mindset in decision-making and execution.
Simultaneously, Samsung is making an energetic effort to optimize costs, taking advantage of the vast manufacturing facilities it has established around the world. These efforts are influenced by the Japanese management style that Samsung has cultivated for decades prior to the implementation of the New Administration.
As a result, Samsung's strategic planning, led by its CEO system, is primarily based on American management practices, while its operations are largely based on Japanese management practices. This combination allows Samsung to leverage the benefits of both styles, merging the strategic strengths of U.S. management with the efficiency and cost focus of Japanese management.
In the knowledge economy of the twenty-first century, intangible assets, such as technology, branding and design, have become increasingly important. Reflecting this evolution, Samsung has reduced its reliance on the Japanese models it had adopted in the past, which focused on standardized talent and seniority-based compensation. Instead, the company has largely incorporated U.S. management practices, such as emphasizing core talent, competencies and performance, and adopting compensation and promotions based on these aspects.
However, rather than completely abandoning existing practices, such as open recruitment, seniority-based compensation and promotion, and long-term employment, Samsung has retained certain elements of its previous structure, while integrating U.S. core talent and performance-based pay practices. This has resulted in a combination of approaches, in which certain customs are maintained while incorporating new practices into the company's existing framework.
Improvements in manufacturing processes
Samsung Electronics' manufacturing efficiency is a key factor in the competitiveness of its products. Samsung's Supply Chain Management (SCM) system and Global Operations Centers (GOCs) play a critical role in its manufacturing capabilities in each business division.
The sales and production planning process takes place on a continuous 20-week cycle, with plans developed 20 weeks in advance and adjustments made weekly. On Tuesday afternoons, the GOC establishes or reviews production plans for each plant, ensuring the type and quantity of products each worker will produce on each line and plant three days in advance. This system is rigorously followed, as any change to production plans after three days' notice could cause confusion among partners and compromise efficiency throughout the value chain.
The most important thing for Samsung is to rigorously follow the needs of the market and customers, which reflects its underlying philosophy. After implementing this philosophy for six months, Samsung Electronics managed to satisfy 98% of requests from sales offices, while the latter struggled to make more accurate sales forecasts.
Samsung's production motto is "according to the book," which means that the allotted quantity of products is produced in the stipulated time and shipped on the same day. Initially, meeting this goal was relatively straightforward, as employees were willing to work overtime to reach production goals.
However, since the increase in overtime generated additional labor costs, Samsung established the reduction of overtime as an evaluation criterion for the following year. By doing so, Samsung was able to increase its capacity to produce the target quantity within the set time, while controlling labor costs.
A distinctive feature of production at Samsung Electronics is its ability to quickly adjust production to meet the changing demand for a product. To this end, the company has reduced its reliance on traditional methods of mass production, such as conveyor belts, and implemented new production systems.
Among these systems is flexible manufacturing, which allows Samsung to produce a wide variety of products on a single production line, using an approach similar to Lego bricks, with modular disassembly and reassembly of production lines. In addition, they employ the concept of "cell production," in which a single worker performs all the assembly and quality inspection of a finished product.
Samsung has particularly successfully applied cell production in the manufacture of mobile phones. This process, where a worker performs all the tasks of assembling and testing a smartphone, is used in companies with highly competent and specialized employees.
Each worker at Samsung receives a production assignment based on their skills, and the types of products assigned can change at one-hour intervals. The necessary parts are supplied by robots located in the production process, according to the needs and production schedules of the workers.
Samsung's integrated production system ensures that parts are supplied and sorted according to each worker's individual production schedule, using an automated process. This leads to higher productivity and a lower defect rate compared to competitors who rely more on labor through assembly contractors.
In addition, Samsung employs a cell production system, where a group of four to eight workers collectively assemble and test a smartphone. This approach is widely used at Samsung's plant in Vietnam, where most employees have a semi-skilled skill level due to high turnover rates. Samsung has also outsourced production to independent manufacturers using conveyor-based production systems.
Products & Services
Samsung offers a wide range of products and services in various categories. For example we can highlight:
1. Mobiles and Tablets: Samsung is famous for its Galaxy smartphone series, which includes Galaxy S series, Galaxy Note series, and Galaxy A series. It also offers tablets, such as the Galaxy Tab series.
2. TV & Computing: Samsung produces a variety of TVs, including QLED 4K and 8K series. It also offers computing solutions, such as the Galaxy Book series.
3. Home Appliances: Samsung manufactures a wide range of home appliances, including refrigerators, washers, dryers, vacuum cleaners and more. Recently, they have launched the new Bespoke Jet AI, their most powerful cordless vacuum cleaner.
4. Watches and Mobile Audio: Samsung produces smartwatches, such as the Galaxy Watch series, and audio devices, such as the Galaxy Buds.
5. Gaming Gear: Samsung also offers products for gamers, including gaming monitors and accessories.
6. Sustainability: Samsung is committed to sustainability and uses recycled materials in some of its products. It also offers an ENERGY STAR certified home energy management system.
Global presence
Samsung has a significant global presence. Here are some details:
1. North America: Samsung has a strong presence in North America, with offices in Silicon Valley and New York. In Silicon Valley, Samsung has a research and development center that focuses on the next generation of information and communication technology. In New York, Samsung has a marketing center that focuses on promoting its products in the U.S. market.
2. Europe: Samsung has several offices in Europe, including London, Berlin and Paris. These offices focus on research and development, as well as marketing and sales.
3. Asia: Samsung is headquartered in Seoul, South Korea, and has a strong presence throughout Asia. It has research and development centers in Japan, China and India, and also has factories in several Asian countries.
4. Africa and Middle East: Samsung has offices in several countries in Africa and the Middle East, including South Africa, Nigeria, Kenya, Egypt and the United Arab Emirates. These offices focus on the sale and marketing of Samsung products.
5. Latin America: Samsung has offices in several Latin American countries, including Brazil, Mexico, Argentina and Chile. These offices focus on the sale and marketing of Samsung products.
In short, Samsung has a significant global presence, with offices on every continent and in many countries around the world. This global presence allows Samsung to reach a wide range of markets and customers.
Corporate culture and social responsibility
Samsung's corporate culture is based on a set of principles and values that guide its global operations.
Samsung has a corporate culture and commitment to social responsibility that is reflected in several areas of its business. Here are some highlights:
Corporate Culture
1. Vision: Samsung's vision is to "Inspire the world, create the future". This vision is based on a commitment to lead in the "New Digital Age" through innovation in technology, products and solutions.
2. Values: Samsung's core values include "People," which refers to the belief in the talent and diversity of its employees, and "Excellence," which refers to its commitment to excellence in everything they do.
3. Business Ethics: Samsung is committed to maintaining an ethical and fair work environment. They have established a Code of Conduct that all employees must follow.
Social Responsibility
1. Sustainability: Samsung is committed to contributing to society by creating a better future through innovation in technology and products. They are working to reduce their environmental impact and promote sustainability in all areas of their business.
2. Education and Training: Samsung invests in the education and training of its employees and the community at large. They have several scholarship and training programs to help develop the talent and skills needed for the future.
3. Community Contribution: Samsung is committed to giving back to the communities in which it operates. They have established several corporate social responsibility initiatives to help improve local communities.
Read also: Is the Samsung Q80 worth it over the Q60?; Difference between Samsung Q60 and Samsung Q80; Samsung q60 vs q80 vs q90; Samsung q vs qn; Samsung S95b OLED review; Samsung au7000 review review; Samsung Flip 4: folding, features, price; Samsung A30 features; Features of Samsung Galaxy Fold 4; Features of the Samsung S10; Samsung QLED vs OLED.
Sources
Editions 2019-2023
This post is also available in:
English
Français (French)
Deutsch (German)
Español (Spanish)
Dansk (Danish)
Nederlands (Dutch)
Svenska (Swedish)