What to see in France, tourist attractions. France, with its varied landscapes, rich history and deeply-rooted culture, is undoubtedly one of the world's most popular tourist destinations.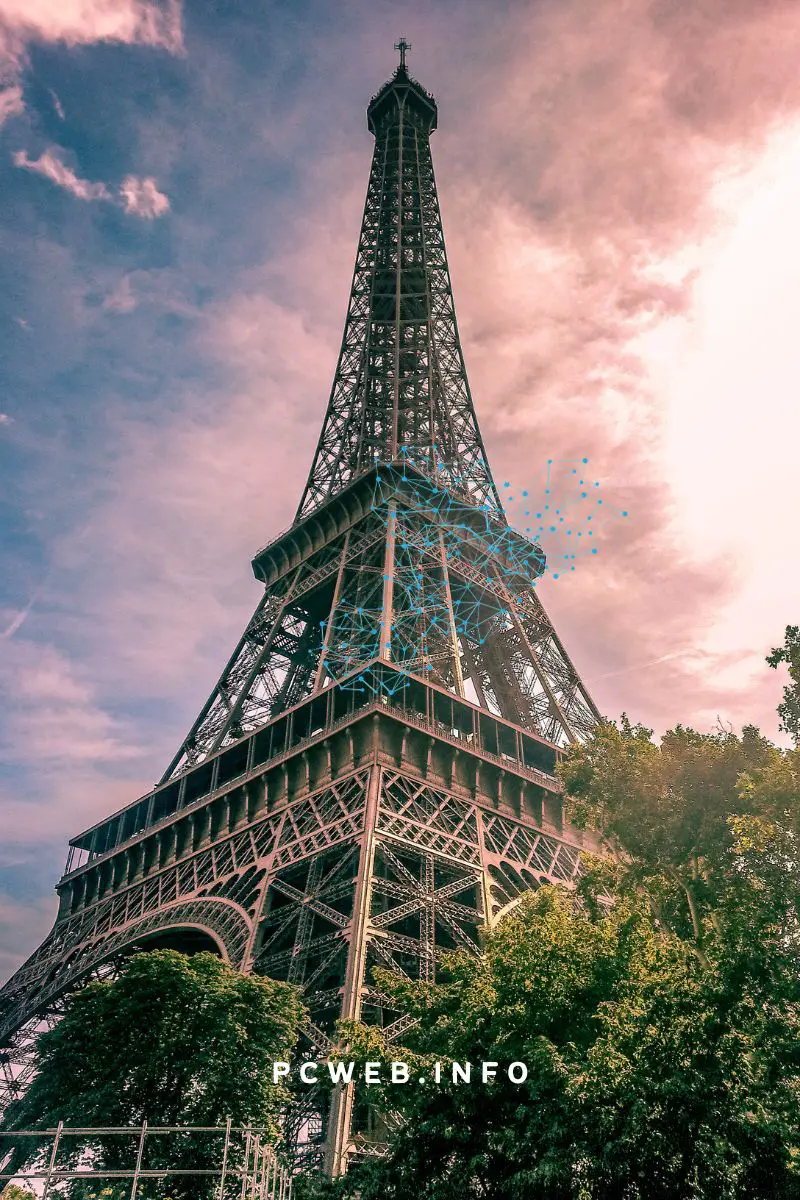 From the cobbled streets of Paris to the snow-capped peaks of the Alps, from the lavender fields of Provence to the golden beaches of the Côte d'Azur, each region offers a unique and memorable experience. This article will take you on a journey through France's must-see sites, introducing you to hidden treasures and well-known wonders.
Whether you're an art lover, a history buff or simply a traveler in search of natural beauty, France has something for everyone. Embark with us on an exploration of the tourist gems of this magnificent country.
Paris, City of Light: A journey through romance and history
Paris, often dubbed the "City of Light", is much more than just a capital city; it's a symbol of love, art and revolution. Every street corner, every monument tells a story, making Paris a living canvas of historical moments, artistic creativity and passion.
The Eiffel Tower
Dominating the Parisian landscape, the Eiffel Tower was originally a temporary structure built for the 1889 Universal Exhibition. Today, it has become the city's landmark, offering those who dare to climb its steps an unrivalled panoramic view of Paris.
The Louvre
A former royal residence transformed into one of the world's greatest museums, the Louvre is home to priceless treasures, including Leonardo da Vinci's famous Mona Lisa and the Venus de Milo. Its vast corridors and galleries invite you to take a journey through time and civilization.
Montmartre and the Basilique du Sacré-Cœur: what to see in France, tourist attractions
Montmartre, with its winding streets and street artists, evokes the bohemian Paris of the 19th century. Perched atop the hill, the Basilique du Sacré-Cœur offers a breathtaking view of the city and is a place of contemplation and peace.
The Seine:
The river that runs through Paris is a silent witness to the city's history. A cruise on the Seine allows you to discover Paris' emblematic monuments, such as Notre-Dame, the Musée d'Orsay and the Conciergerie, from a different angle.
Historic districts:
From the Latin Quarter, with its bookshops and cafés, to the Marais, rich in Jewish history and medieval architecture, each district of Paris has its own personality and treasures to discover.
Gastronomy:
Paris is also a culinary capital, where bakeries, patisseries and Michelin-starred restaurants abound. Enjoying a fresh croissant in a Parisian café or savoring a gourmet meal is an experience in itself.
All in all, Paris is a city that awakens the senses and captures the heart. Every visitor finds his or her own piece of magic here, whether in the twinkling lights of the Eiffel Tower at night, the works of art in the Louvre or simply the gentle murmur of the Seine. In many ways, Paris is an eternal celebration of life.
The French Riviera: Glamor and Golden Beaches
Nestled between the azure waters of the Mediterranean and the majestic mountains of the Alps, the Côte d'Azur is a region that evokes luxury, glamour and breathtaking natural beauty. With its golden beaches, glittering yachts and world-famous festivals, it's a playground for the rich and famous, while offering hidden treasures for all travelers.
Nice:
The unofficial capital of the Côte d'Azur, Nice's charms include the palm-lined Promenade des Anglais, the colorful Cours Saleya flower market and the picturesque streets of the old town. The panorama from the Colline du Château offers a breathtaking view of the Bay of Angels.
Saint-Tropez:
Once a peaceful fishing village, Saint-Tropez is now synonymous with glamour and luxury. Its sandy beaches, high-end boutiques and lively nightlife make it a favorite spot for celebrities and jet-setters.
Cannes:
World-famous for its film festival, Cannes is a city of glitz and glamour. The Croisette, with its luxurious hotels and designer boutiques, is the ideal place for an elegant stroll, while the Vieux Port offers a glimpse of the charm of yesteryear.
Antibes:
This historic town is famous for its Provençal market, its medieval walls and the Picasso Museum, which houses some of the master's works. Cap d'Antibes, with its sumptuous villas, is a haven of peace far from the hustle and bustle.
Monaco:
Although technically an independent principality, Monaco is a jewel of the French Riviera. The Monte-Carlo Casino, the Prince's Palace and the exotic gardens are some of the must-see sites in this glamorous little state.
The Lérins Islands:
Located off the coast of Cannes, these islands offer a peaceful escape with their crystal clear waters, pine forests and historic monasteries.
Gastronomy:
The Côte d'Azur is also renowned for its Mediterranean cuisine, with specialties such as Niçoise salad, bouillabaisse and socca. Local markets overflow with fresh produce, while Michelin-starred restaurants offer a high-level culinary experience.
In short, the French Riviera is a bewitching fusion of natural beauty, luxury and culture. Whether lounging on a private beach, exploring hilltop villages, or immersing yourself in art and culture, this French region offers an unforgettable experience at every turn.
The Châteaux of the Loire: Journey through History and Renaissance Splendor
The Loire Valley, often nicknamed the "Garden of France", is famous for its majestic castles that dot the landscape along the Loire River. These castles, witnesses to the history of France and the Renaissance, offer a journey into a past where art, culture and politics were closely intertwined.
Chambord:
Chambord Castle, with its soaring towers and intricate architecture, is a Renaissance masterpiece. Designed as a hunting lodge for Francis I, it is best known for its double revolution staircase, attributed to Leonardo da Vinci.
Chenonceau:
Nicknamed the "ladies' castle", Chenonceau is unique in that it spans the Cher River. It is famous for its water galleries and its history linked to powerful women like Diane de Poitiers and Catherine de Medici.
Amboise:
Perched on a hill overlooking the Loire, Château d'Amboise was once a royal residence. It is also the final resting place of Leonardo da Vinci, who lived nearby at Clos Lucé.
Blois:
Blois Castle is a fascinating mix of medieval, Gothic, Renaissance and classical architecture. It was the scene of numerous historical events, including the assassination of the Duke of Guise.
Villandry:
Although the castle is impressive, it is the gardens of Villandry that attract the most attention. These formal gardens are divided into terraces with geometric patterns, colorful flower beds and reflecting pools.
Azay-le-Rideau:
Built on an island in the middle of the Indre, this castle is a perfect example of the first French Renaissance. Its reflection in the tranquil waters creates a fairytale image.
Saumur:
Known for its elegant architecture and its dominant position over the Loire, Saumur Castle also played a key role in the region's defense.
Gastronomy and wine:
The Loire Valley is also renowned for its wines, notably Sancerre, Pouilly-Fumé and Vouvray. Visitors have the opportunity to savor these wines in the region's multiple vineyards.
To summarize, the castles of the Loire offer an immersion in an era when architectural grandeur and political power went hand in hand. Each castle tells its own story, making the Loire Valley a must-see for lovers of history, art and culture.
La Provence : Lavender and Picturesque Villages
Provence, with its lavender fields as far as the eye can see, its hilltop villages and its rich cultural heritage, is the very embodiment of the French way of life. This region of southeastern France offers a palette of colors, aromas and flavors that will delight every visitor.
Lavender fields:
An emblematic symbol of Provence, the lavender fields offer an unforgettable visual and olfactory spectacle, particularly between June and August. The Valensole plateau is one of the best places to admire these purple expanses.
Avignon:
Former city of the Popes, Avignon is famous for its Palais des Papes, its cathedral and the Pont Saint-Bénézet, more commonly called "Pont d'Avignon". Every summer, the city comes alive with the famous Avignon Festival, dedicated to theater.
Les Baux-de-Provence:
This medieval village, perched on a rocky outcrop, offers a panoramic view of the Alpilles. Nearby, the Carrières de Lumières offer immersive shows highlighting the works of the great masters of painting.
Gordes:
Considered one of the most beautiful villages in France, Gordes seduces with its white stone houses that shine in the sun, its narrow streets and its imposing castle.
Roussillon:
This village is famous for its ochres in varied shades, ranging from yellow to red. The ocher trails allow you to discover these colorful landscapes sculpted by erosion.
Saint-Rémy-de-Provence:
This charming village is linked to the history of Vincent van Gogh, who painted some of his most famous works there. The Roman ruins of Glanum also bear witness to the region's rich past.
The Camargue:
This natural region is a sanctuary for flora and fauna, with its pink flamingos, white horses and black bulls. Saintes-Maries-de-la-Mer are the spiritual heart of the Camargue, with their fortified church and their annual pilgrimages.
Gastronomy:
Provence is also renowned for its Mediterranean cuisine, rich in olive oil, Provencal herbs, garlic and tomatoes. Specialties like bouillabaisse, tapenade and ratatouille are a must-try.
In short, Provence is a land of contrasts, where natural beauty mixes with history and culture. Whether strolling through a lavender field, sipping a chilled rosé under an olive tree or exploring a medieval village, every moment in Provence is a pure delight for the senses.
The Alsace Region: Tradition and Wine
Situated on the border between France and Germany, Alsace is a region that has fused the influences of both countries to create a unique identity. With its half-timbered houses, enchanting Christmas markets and renowned vineyards, Alsace is a land of tradition, gastronomy and conviviality.
Strasbourg:
The capital of Alsace and home to many European institutions, Strasbourg's Gothic cathedral, historic districts such as Petite France and picturesque canals are alluring. Strasbourg's Christmas market is one of the oldest and most famous in Europe.
Wine Route:
Stretching over 170 kilometers, the Alsace Wine Route passes through rolling countryside and picturesque villages. It's an opportunity to discover Alsace's great vintages, such as Gewurztraminer, Riesling and Pinot Noir.
Colmar:
Often dubbed the "Little Venice", Colmar is famous for its canals, colorful houses and museums, including the Musée Unterlinden housing the Issenheim Altarpiece.
Castles:
Alsace boasts many medieval castles perched on hills, including the fully restored Château du Haut-Kœnigsbourg, which offers panoramic views over the Alsace plain.
Gastronomy:
Alsatian cuisine is a blend of French and German traditions. Specialties such as sauerkraut, baeckeoffe, flammekueches and kougelhopfs are a must.
Traditional festivals:
In addition to Christmas markets, Alsace celebrates a number of festivities, including the Fête de la Saint-Jean, the Fête du Vin and the Fête de la Bière.
Nature:
The Vosges, with its dense forests and peaceful lakes, is ideal for hiking, cycling and winter sports. The Grand Ballon nature reserve is a haven for flora and fauna.
Craft traditions:
Alsace is also renowned for its traditional arts and crafts, including pottery, bell-making and embroidery.
In short, Alsace is a region where tradition and modernity coexist harmoniously. Whether enjoying a glass of wine on a sunny terrace, exploring a medieval village or immersing yourself in European history in Strasbourg, Alsace offers a rich and varied experience for every visitor.
The Alps : Hiking and Winter Sports
The Alps, a majestic mountain range stretching across several European countries, are a veritable paradise for outdoor enthusiasts. In France, the Alps offer an irresistible combination of breathtaking scenery, world-renowned ski resorts and picturesque hiking trails.
Chamonix:
Nestled at the foot of Mont Blanc, Western Europe's highest mountain, Chamonix is a must-see destination for mountaineers and skiers alike. The Vallée Blanche, a famous off-piste descent, offers an unforgettable skiing experience.
Annecy:
Nicknamed the "Venice of the Alps", Annecy is famous for its crystal-clear lake and picturesque old town. The surrounding mountains are ideal for hiking, paragliding and mountain biking.
Les Trois Vallées:
One of the world's largest ski areas, it encompasses the resorts of Courchevel, Méribel and Val Thorens. Skiers and snowboarders will find pistes to suit all abilities.
Ecrins :
The Ecrins National Park is a jewel for hikers and mountaineers, with its snow-capped peaks, glaciers and verdant valleys.
Grenoble:
Gateway to the Alps, this dynamic city is surrounded by mountains and is rich in history and culture. La Bastille, accessible by cable car, offers a panoramic view of the city.
Winter sports:
In addition to skiing and snowboarding, the Alps offer a multitude of winter activities such as snowshoeing, cross-country skiing, ice skating and sleigh rides.
Summer in the Alps:
When the snow melts, the Alps become a paradise for hiking, climbing, mountain biking and paragliding. Mountain lakes like Lac d'Allos and Lac Blanc are perfect for a refreshing swim.
Alpine gastronomy:
Alpine cuisine is comforting and generous, with specialties like fondue, tartiflette, raclette and diots.
Alpine traditions:
The Alps are also rich in tradition and culture, with festivals, markets and events celebrating mountain heritage.
All in all, the Alps are a destination of choice for those seeking to connect with nature, whether by hitting the slopes in winter or exploring the mountain trails in summer. Each season offers a new perspective and a new adventure in this awe-inspiring landscape.
Normandy: History and Beaches
Normandy, with its wave-beaten coastline, verdant meadows and rich historical past, is a French region that evokes both peaceful beauty and momentous events. From the D-Day beaches to the cliffs of Étretat, Normandy is a land of contrasts and memories.
D-Day beaches :
These beaches, including Omaha Beach and Utah Beach, are silent witnesses to one of the most decisive moments of the Second World War. The region's many museums and cemeteries pay tribute to the brave soldiers who landed here in 1944.
Mont Saint-Michel:
This architectural gem, perched on a rocky islet, is one of France's most emblematic sites. With its Gothic abbey, medieval streets and breathtaking views over the bay, Mont Saint-Michel is a must-see.
Rouen:
The historic capital of Normandy, Rouen is famous for its Gothic cathedral, its Gros Horloge and the square where Joan of Arc was burned alive. The city is also rich in museums and medieval architecture.
Cliffs of Étretat:
These spectacular limestone cliffs, sculpted by sea and wind, are one of Normandy's natural wonders. Views from the summits offer breathtaking panoramas.
Honfleur:
This charming fishing port, with its half-timbered houses and lively quaysides, inspired many Impressionist artists. The Vieux Bassin and Sainte-Catherine church are among its main attractions.
Local produce:
Normandy is renowned for its gastronomy, especially cheeses such as Camembert, Livarot and Pont-l'Évêque. The region is also famous for its cider, Calvados and apples.
Normandy Bocage:
Inland Normandy is characterized by rolling meadows, hedgerows and orchards. It's an ideal region for hiking, horseback riding and discovering picturesque villages.
Normandy traditions :
Normandy is also rich in traditions and festivals, celebrating everything from folk music to horse racing.
In conclusion, Normandy is a region that seduces with its diversity, history and natural beauty. Whether exploring historic sites, sampling local produce or strolling along the coast, there's something for everyone.
Read also : What to see in United States, tourist attractions Video; Adultery in France; Wikipedia
This post is also available in:
English
Français (French)
Deutsch (German)