What is information technology: Major, degree, management, in healthcare, system, in education.When someone needs assistance with a computer problem, they associate information technology (IT) with the people they contact. Information technology's impact is vastly underestimated, even if the perspective isn't entirely incorrect.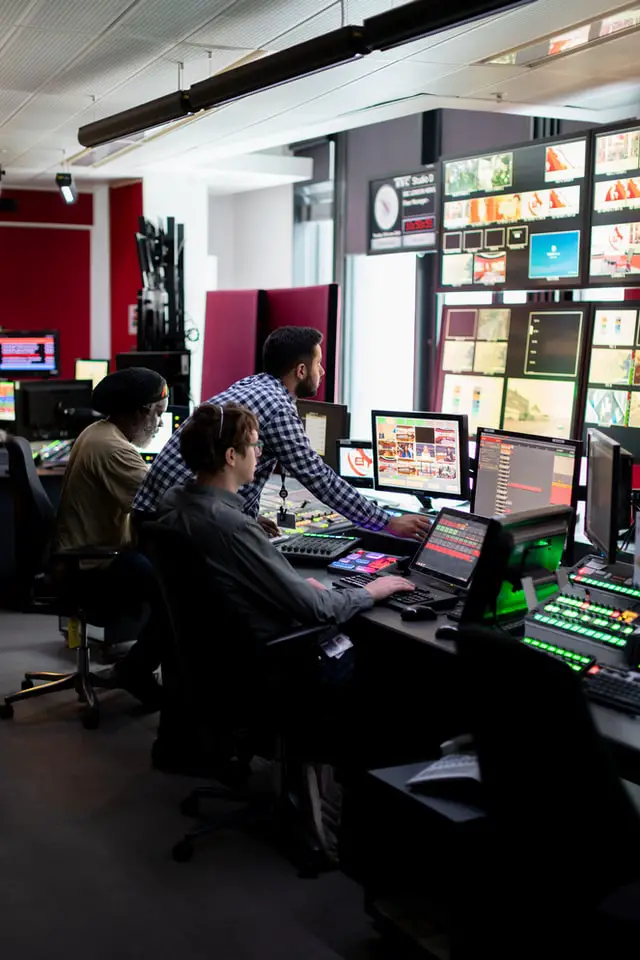 If you would like to learn more about the different aspects of information technology, you have come to the right place. We conducted extensive research and consulted with IT industry experts to build this handy guide for beginners.
"Information Technology (IT) is a commercial area that consists of everything related to the transmission of information and communication networks (hardware, software, telecommunications, etc.)."
The field of information technology encompasses a broad range of activities. An example would be the IT department of a company. People have many different jobs and responsibilities. Among these responsibilities are safeguarding systems and data, as well as maintaining networks.
There are different personnel responsible for data entry, database management, and programming. Additionally, there are other key decision-makers, such as chief information officers (CIOs), who decide how and what components are purchased for an IT department.
The term "IT" describes data management, which includes text, speech, images, audio, and other formats. Information technology may also include some Internet-related aspects. IT gains a whole new meaning when the Internet becomes its own domain. Data transfer is an integral part of IT, so it would only make sense to include the Internet. Our daily lives have become increasingly dependent on technology, which continues to grow into new areas.
Major
When you major in information technology, you will study computer science, business, and communication. While studying, you might choose to specialize in a certain field, such as web development or digital communications. Whichever field you concentrate in, you will develop strong communication and technical skills.
In the field of information technology, computer systems assist businesses with research, communication, and automation. During this course, the basic components of computer hardware are taught, as well as the complicated interplay between machines and humans.
Taking core courses in various departments is part of an IT major, so many students end up concentrating on one area of specialization. Take classes such as the design of Web pages and database development for the Web, for example, if you decide to specialize in Web development. Another option may be to study telecommunications networks and the science of telephones if you are interested in digital communications.
Degree
Students studying information technology (IT) learn about computing technologies in addition to how to use them to retrieve, store, secure, manage, and manage data. Physical devices and software, which include operating systems and applications, are considered to make up information technology.
In general, students enrolling in an IT program want to lead or be part of a technical team that manages the company's information technology infrastructure and assets.
IT programmes include core subjects focused on teaching the relationship between humans and computers, such as: With the broader aim of teaching the relationship between humans and computers, IT programmes include core subjects such as:
Working with remote teams and leading them
Using programming principles
Database Systems
Providing Customer Support
Computer Systems
System Analysis
IT Security
IT Project Management
Ethics in Information Technology
Internet Technologies
Many different IT jobs are available after earning a degree in information technology. For instance, cloud computing and information security, as well as system administration and database management, fall under this category. Since most IT jobs prefer candidates with a bachelor's degree or higher, pursuing an undergraduate degree in IT will almost certainly boost your chances of securing a job.
Good news for those who lack the finances to get a degree: becoming an IT professional without one is very possible.
It is, however, necessary that you possess the talents that IT businesses are looking for. Generally, entry-level IT staff should have a basic understanding of several operating systems, networks, and security measures. It is possible to obtain an idea of the skills you will need by looking at job descriptions for positions you are interested in.
Getting into IT without an undergraduate degree is possible, including self-study. However, if you're just starting out in the field, obtaining an entry-level IT certification can be a useful first step. You may gain a better understanding of the skills you will need to master when working toward certification. By itself, certification might provide you with a credential that proves to a company that you are capable of completing the task.
Management 
Information technology management (IT management) refers to the process of managing all information technology resources to fit an organization's objectives and needs. IT encompasses both tangible and intangible resources, including networking hardware, computers, and people, as well as software and data.
Information technology management is concerned with bringing value from technology. This can only be accomplished when technology and business strategies work in synergy.
In information technology management, many basic management activities are included, such as budgeting, staffing, organizing, management.  However, IT management also encompasses activities specific to the sector, such as change management, network planning, and tech support.
Business processes are generally assisted and complemented by IT within an organization. The advantages of having a specialized IT department are far too numerous for most businesses to ignore. There are businesses that place information technology at the core of their operations.
In Healthcare 
HIT (healthcare information technology) can be defined as "the application of information technology to the storing, retrieving, sharing, and using of health care information, data, and knowledge to facilitate communication and decision making."
The field of health information technology encompasses a wide range of technologies, from simple charting to more advanced decision assistance and interfacing with medical devices.
Human errors are reduced, improved clinical outcomes are enhanced, care coordination increases, practice efficiencies are increased, and data is collected over time, just a few ways health information technology can help revolutionize healthcare. Over the past few years, health information technology has developed rapidly and has been accepted by a wide range of groups, with differing degrees of evidence about its impact on patient safety.
Healthcare information technology is about communication: communication between devices, communication between team members, communication between patients and their providers, and communication between different medical facilities. Correctly installed and configured hardware solutions enable these communication channels, which are then maintained by timely and effective maintenance services. It is important to design your network with scalable and adaptable elements, which will allow it to grow with your facilities.
As an integral part of your facility's communications network, information technology is the frontline of your facility's security personnel. The requirements for healthcare IT standards, patient privacy rights, and patient well-being can only be met by ensuring a reliable, secure network that is both easy to use for your personnel but opaque and safe from unauthorized users.
Network security best practices can be implemented with the assistance of healthcare IT services companies. As a responsible data steward, you can build your reputation as a trusted provider of patients' data by offering secure data management services.
It is also imperative to ensure the smooth running of your facility through information technology. The key to the development of new healthcare technologies is to consider ergonomics and human factors.
This is to integrate well with the patient and the environment and to implement and maintain them effectively. Healthcare industry IT services play an important role in implementing technology. Health information technology properly integrated into a facility does not cause users to experience unsatisfactory interfaces or unnecessary bottlenecks. The systems are efficient.
System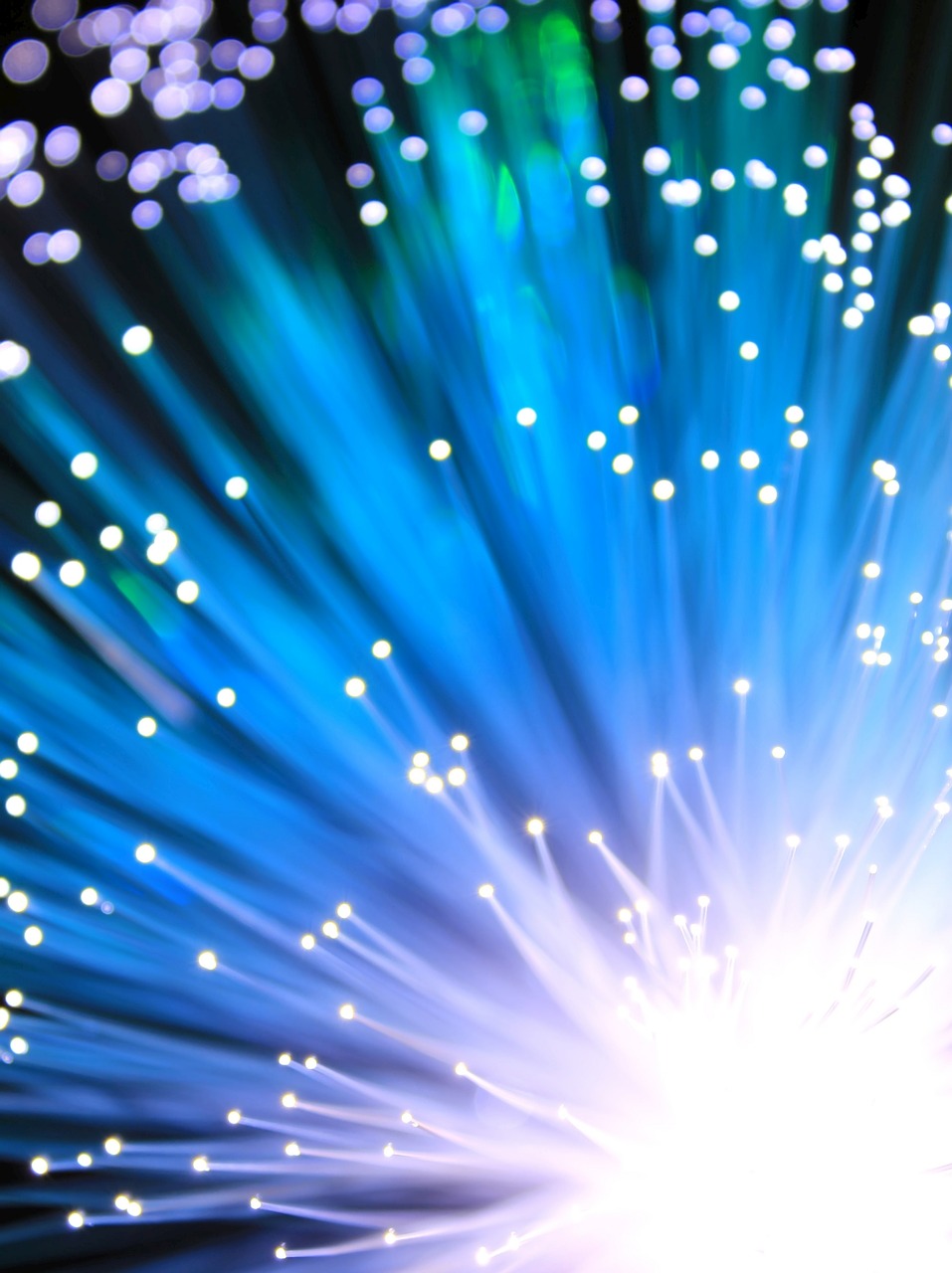 A system of information technology can be defined as a combination of computer software, computer hardware (general or special purpose), telecommunication capabilities (including all voice, data, and video networks), and other similar or corresponding items.
These include systems that are automated, computerized, or software-based, as well as any other networks and services utilized by or relied on by the City or Blue Water in the operation of the Telecom System.
In Education
Throughout the world, advancements in technology have brought a wide range of benefits to people. Technology has increased efficiency while also turning the world into a global village and making information easier to access.
Technology's vast resources have not been ignored by the educational industry. As education has become more reliant on technology, it is now a necessity rather than an option. Stakeholders from the education sector have integrated information technology into educational activities in order to ensure optimal learning.
Through the adoption of information technology, the learning process has become more cost-effective, efficient, and of greater quality. It has allowed us to access information from an endless variety of archives, libraries, and databases from virtually anywhere.
It is impossible to describe how beautiful education has become with the use of information technology. We have seen a revolution in our attitude towards learning as a result of Information Technology, but we have also seen an improvement in educational environments by increasing the efficiency with which information is delivered.
Technology has had a profound impact on education and the learning process in the following ways:
Diversified educational resources made more accessible
Improved full-time education
Enhanced learning methods
Introducing group learning
Bottom Line: What is Information Technology?
Human life has been changed drastically by technology since the beginning of civilization. Technology has undoubtedly improved the quality of life for millions of people by making it easier, more convenient, and more fun. It is close to impossible to measure the full extent of technology's impact on society.
When exploited or generated in a reckless way, it is not without flaws, as it can lead to disastrous consequences. In the future, engineers must demonstrate their ethical and responsible nature, and end-users must balance the use of new technologies with old-fashioned approaches to do things in a more healthy and productive way.
External resources: Techterms
This post is also available in:
English
Français (French)
Deutsch (German)
Dansk (Danish)
Nederlands (Dutch)
Svenska (Swedish)
Italiano (Italian)
Português (Portuguese (Portugal))