AAA Diamond Hospitality is a rating system called the AAA Diamond Rating. It is a popular rating program used in North America for hotels.
Each year the American Automobile Association, known as AAA, sends thousands of representatives to the United States, Mexico, Canada, and the Caribbean to inspect and rate hotels.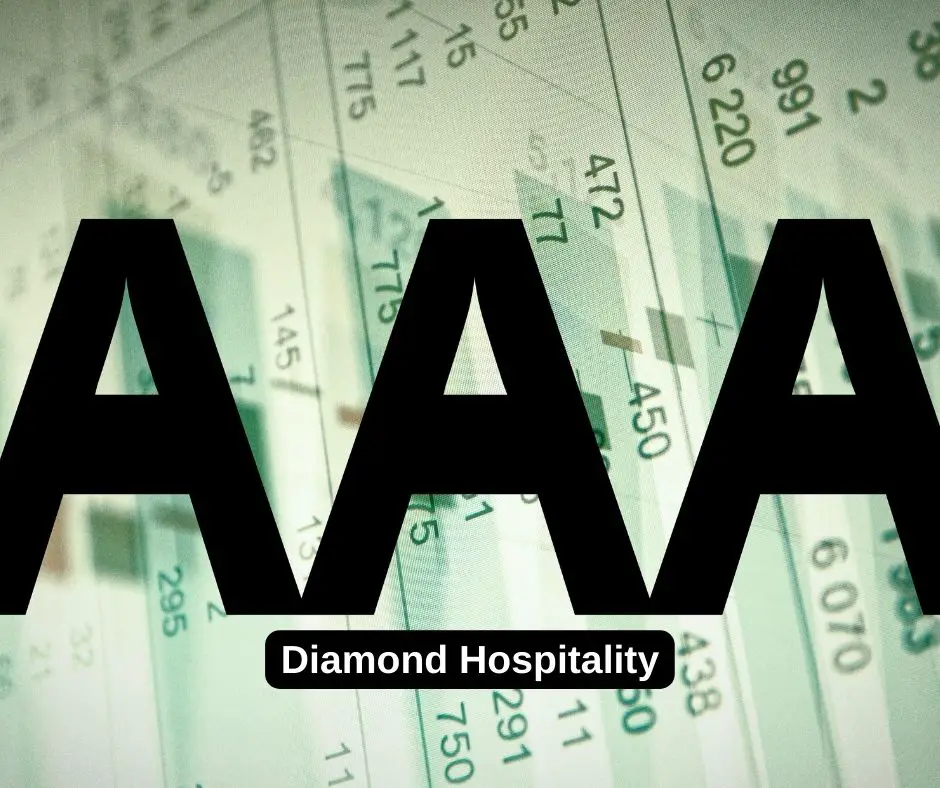 The purpose of this inspection and evaluation is solely to provide the best places to stay for people worldwide looking for AAA-ranked hotels for AAA hospitality. It is the process in which an opinion can be formed about a hotel and the facilities available to you there.
The inspecting staff, which we may call inspectors, stay at the hotel as guests and never disclose what the American Automobile Association sends them. They inspect the hotel while keeping their identity hidden. During their stay, they see how much comfort is being provided in a hotel, how much cleanliness is being taken care of, and how the hotel staff is in hospitality.
In addition, they inspect the hotel design and changes, hotel decor, hotel vibe, and menu. The inspector also makes sure to check in every hotel the quality of service of the staff and what creativity has been done in the restaurant bars.
Inspectors prepare a report after the inspection, which is sent to the AAA (American Automobile Association). This report is sent with a diamond rating. After AAA conducts Diamond Awards for its members, they are published on its website and in travel guides.
The Diamond rating reflects the quality of services at a hotel and indicates which hotels may offer specific amenities. If a hotel has only one diamond rating, it means that the hotel provides only accommodation and meets the basic AAA requirements. Whereas if a hotel has a rating of five diamonds, it has offered a high level of luxury facilities. AAA operates under two rating systems
The first rating system is AAA Approval.
While the second rating system is diamond rating.
Hotel standards, quality, cleaning system, comfort management, hotel security, and safety are the essential components of all these 27 requirements that a hotel must have. If a hotel wants to get AAA-approved status, it has to fulfill 27 requirements; otherwise, it cannot be given AAA-approved hotel status.
Suppose the inspector sent by AAA to the hotel, after inspecting it, sends a report that the hotel meets 27 requirements. In that case, the hotel is promoted to an AAA status and added to the list of AAA. This list is subsequently published in AAA's Travel Guide and website.
After this process, assigning a diamond rating to the AAA-approved hotel begins, in which the hotel is rated from 1 to 5 diamonds.
AAA Hospitality Standards
AAA Hospitality Standards are as follows
Reservation Services
Arrival Services
Check-in Services
Bell services on the check-in
Evening housekeeping services
Guest Request Services
In-room dining services (order services)
Room Dining (Delivery Services)
Concierge Services
Checkout Bell Services
Checkout Services
Departure Services
Masculinity Staff Services
Why choose AAA Hospitality?
AAA-approved those hotels are chosen for the highest level of hospitality. These hotels have excellent curb appeal. They are developed with the help of the best architects, so their architecture is magnificent, the land is beautifully landscaped, and high standards of cleanliness and hygiene are provided.
Due to the increase in terrorism, unfortunate incidents have been happening in hotels all over the world, so it is ensured that AAA-approved Hotels have a regular high-level security system has been developed by the hotel management.
Apart from the high-class furniture that uses the best wood and is beautifully crafted, the hotel's flooring, made using marble, wood, or granite, is specially designed to look elegant and beautiful. Provide desk bells and luggage trolleys are all included in the AAA Approved Hotels. These are the factors that the inspector lists on the report when requesting a hotel to be promoted to AAA-approved status.
Services play a significant role in raising or lowering a diamond rating. At AAA-approved hotels, you enjoy high-quality services from check-in to your stay and checkout. Hotels that provide excellent and high-quality services have a higher chance of being AAA-approved hotels, leading to Diamond promotion.
In such hotels, you get a sense of comfort and relaxation right from the start and know that your vacation will be one of the happiest moments of your life.
Some hotels also provide personalized services with many other amenities for guests during their stay, for example, room decoration with flower petals, weddings, wedding anniversaries or birthday parties, etc. 
Housekeeping staff is trained to work to AAA standards in a way that does not affect the AAA Diamond rating or jeopardize the AAA's advanced status. . staff must review and follow all guidance provided by AAA daily.
Conclusion: AAA Diamond Hospitality
Guest experience plays an essential role in the hotel's reputation; you can say that the success of a hotel depends on its guest experience. If it is good, the hotel will prosper, and if it is terrible, it will suffer. 
Guest experience has many factors, including hotel cleanliness, the behavior of hotel staff towards guests, check-in checkout services, housekeeping services, and a long list. These are the factors that count any hotel as best or worst.
AAA is one such organization that protects guests from bad hotel hospitality experiences and makes their hotel stay the best it can be. It sends its inspector to the hotel as a guest and inspects the hotels whether the hotel provides all the facilities required to make a hotel excellent. After that, the hotel is given AAA-approved status. If a hotel achieves an AAA-approved level, it is rated between one and five diamonds on the quality of its services.
AAA has been providing inspection services since 1902 to those seeking AAA-rated hotels. AAA has approximately 59 million members, with the help of which AAA ensures that every guest who stays at an AAA-approved hotel is provided with the best comfort and amenities. Which makes the guest's stay in the hotel comfortable and relaxing.
Also read: 1 Diamond Hotels; Classification of hotels by stars and diamonds.Opera PMS.
This post is also available in:
English
Español (Spanish)