Let's sketch the history of computing 2005 computers; Everything is part of our great project to write the best history of the PC and the Internet in Spanish: computers, mobiles and much more.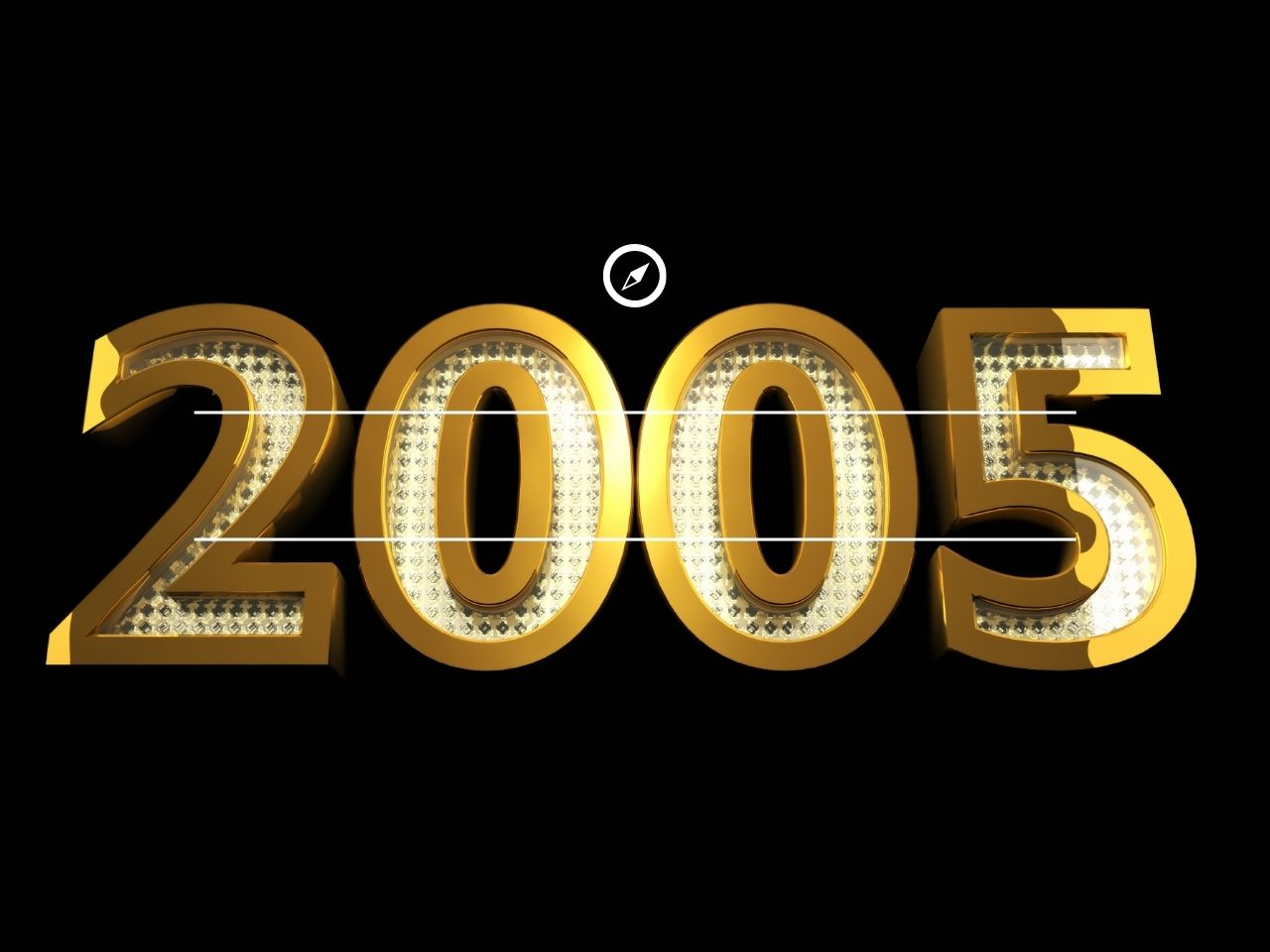 It's an interesting journey, I assure you. In 2005, the world of computing and technology experienced significant advances in areas such as artificial intelligence, robotics, autonomous vehicles and the internet. Integration between disciplines was inevitable and this brought with it important events throughout the year.
January
Jeffrey Parsons, also known as T33kids, was convicted of creating the Blaster computer worm.
Google maps
Launch of Google Maps, an Internet-based mapping service that provided satellite imagery, street maps, directions, and local information.
Youtube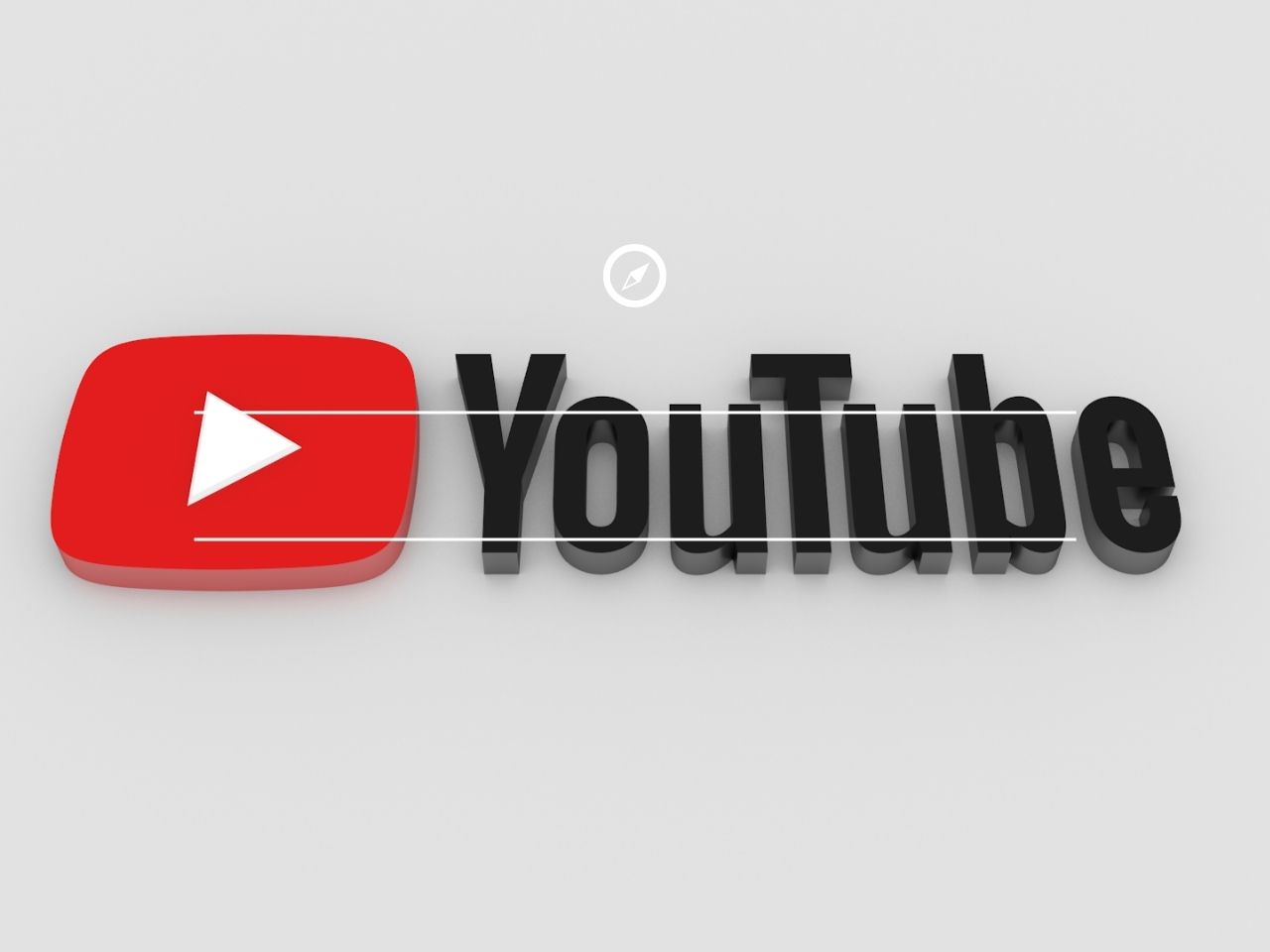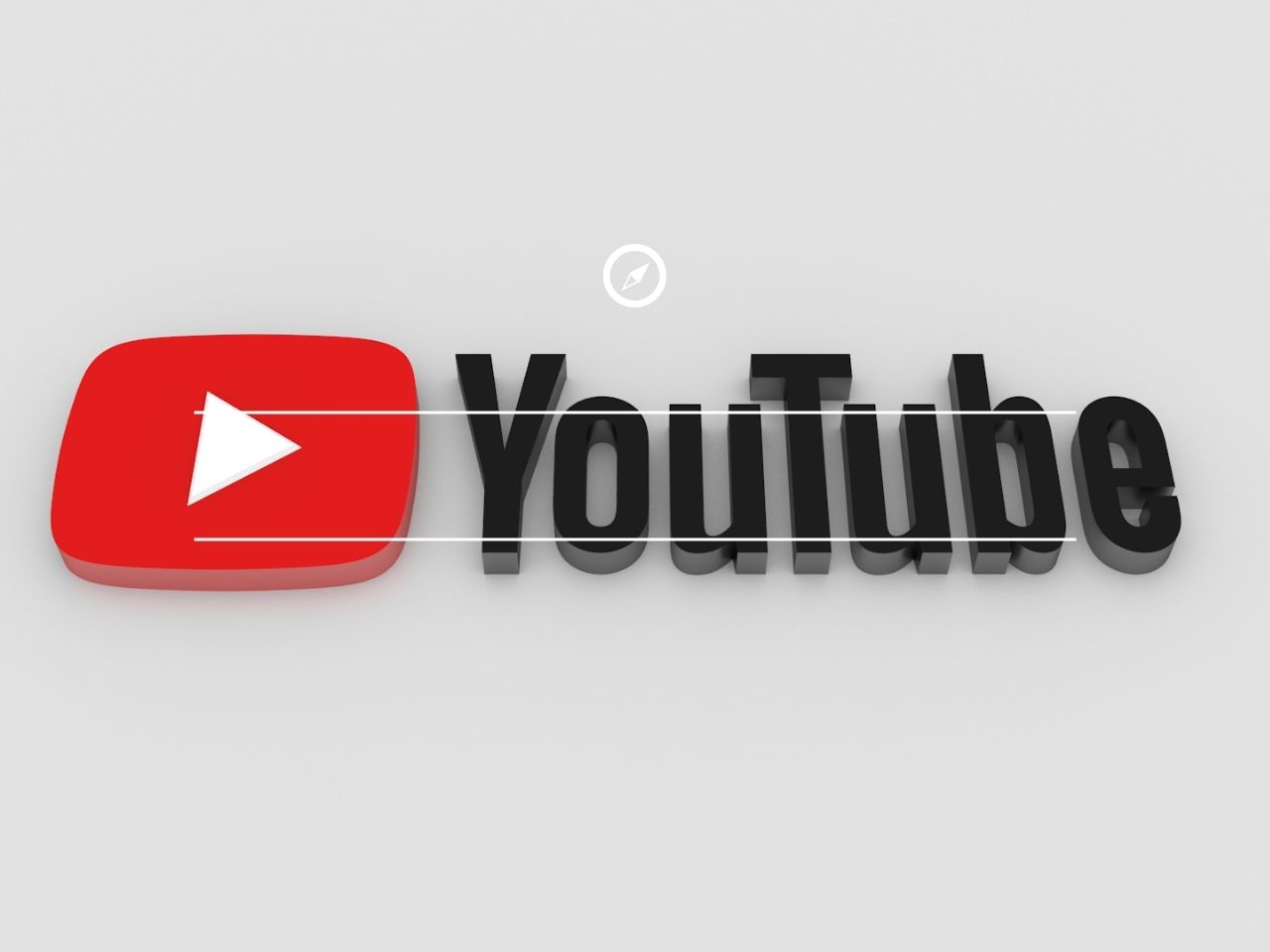 Another major development in 2005 was the launch of YouTube, a video-sharing website that revolutionized online media and entertainment. YouTube was founded by three former PayPal employees, Chad Hurley, Steve Chen and Jawed Karim, who wanted to create a platform where anyone could upload and watch videos.
March
In March, Google acquired Urchin, a company that would later become Google Analytics, and Yahoo announced the acquisition of Flickr, a photo-sharing service.
April
In April, the first video was uploaded to Youtube, titled "Me at the zoo", created by Jawed Karim, which lasted 19 seconds. In addition, Microsoft released Windows XP Professional X64, a version of its desktop operating system with 64-bit capability, and Apple released Mac OS X Tiger 10.4 for its Macintosh computers.
May
In May, Google introduced its custom page known as iGoogle. Dual-core and 64-bit processors were also released, such as Intel's Pentium D and AMD's Athlon 64 X2. In addition, Google announced that it indexed more than 8 billion pages in its search engine.
Microsoft's Internet browser lost its market share and fell below 90%. Mozilla, with its Firefox browser that was released in November 2004, had been downloaded more than 50 million times and was gaining ground in the "browser wars" along with Opera (released in December 1997) and Safari (released by Apple in 2002). Together, these browsers already accounted for more than 10% of Microsoft's market share, with Firefox experiencing the fastest growth.
On May 25, Nokia announced the Nokia 770 Internet Tablet, the first device running the Maemo operating system.
On May 26, Intel released the Pentium D, its first 64-bit dual-core desktop processor, while on May 31, AMD released the Athlon 64 X2, its first desktop processor with similar features.
June
On June 6, Apple announced that it would use Intel processors in its future Macintosh computers, marking a significant change in its hardware architecture.
July: Computing 2005 computers
On July 22, Microsoft announced its next consumer operating system, Windows Vista, to be released in early 2007, and July also saw News Corporation's acquisition of Myspace for close to $580 million.
August
Zotob, a computer worm that exploits security vulnerabilities in Microsoft and its operating systems.
September
Ebay acquired Skype
November
Formal launch of Google Analytics. Teamviewer is founded. Microsoft launches the Xbox 360, the second generation of its popular console. The Zlob Trojan that masquerades as a video that needs codec installation. Once installed it displayed pop-ups alerting about spyware, it automatically downloads a fake anti-spyware and its dire consequences. Bandook or Bandook rat, backdoor Trojan that affects Windows systems.
December
Adobe completes the acquisition of Macromedia on the third of that month. Yahoo reveals the biggest web searches during the year: Britney Separs, 50 cent, Cartoon Network, Mariah Carey; most wanted sports NFl, Nascar, Major League Baseball, NBA; The biggest products sought, Digital Cameras, Flowers, iPod, Nike; movies, star wars, Napoleon Dynamite, Batman Begins.
Lenovo acquires IBM's PC business
In 2005, Lenovo, a Chinese computer technology company, made a major acquisition by purchasing IBM's Personal Computing Division, which included its renowned PC business. This acquisition was a strategic move by Lenovo to expand its global footprint and establish itself as a major player in the global PC market.
The deal was valued at $1.55 billion and in it Lenovo acquired IBM's lines of desktops and laptops, as well as the iconic ThinkPad brand. This acquisition marked an important milestone for Lenovo, as it allowed it to access IBM's technology, expertise and customer base, positioning itself as a global leader in the PC industry. Since then, Lenovo has continued to innovate and expand its product portfolio, becoming one of the world's largest PC manufacturers and a recognized brand in the global technology market.
DARPA Grand Challenge (2005)
The DARPA Grand Challenge (2005) marked a milestone in the history of autonomous vehicles. It was a competition sponsored by the Defense Advanced Research Projects Agency (DARPA) to develop and demonstrate a vehicle capable of traveling a long and complex off-road circuit without human intervention. The challenge was motivated by the goal of advancing technology for military applications, such as reducing casualties and improving effectiveness in combat zones.
The 2005 challenge was the second edition of the DARPA Grand Challenge, following the failed challenge of 2004, in which no vehicle completed more than 12 km of the 240 km course. The 2005 challenge was more difficult, as the vehicles had to traverse 212 km of desert terrain with various obstacles, such as tunnels, bridges, ditches and barbed wire. The vehicles had to respect traffic rules, avoid collisions and reach the finish line within 10 hours.
The 2005 challenge was a marked improvement over the previous year, with five vehicles completing the entire course and 18 beating the best result of 2004. The winner was Stanford University's Stanley, a modified Volkswagen Touareg that finished the course in 6 hours and 53 minutes. Second place went to Carnegie Mellon University's Sandstorm, a modified Humvee that finished in 7 hours and 4 minutes. Third place went to another Carnegie Mellon vehicle, H1ghlander, also a modified Humvee that finished in 7 hours and 14 minutes.
The DARPA Grand Challenge (2005) demonstrated the feasibility and potential of autonomous vehicles for civil and military purposes. It also inspired subsequent challenges and competitions, such as the DARPA Urban Challenge (2007), the Google Lunar X Prize (2018) and the Indy Autonomous Challenge (2021). The DARPA Grand Challenge (2005) marked a milestone in the development of artificial intelligence and robotics.
WAS
HUBO is a humanoid robot developed by the Korea Advanced Institute of Science and Technology (KAIST) and released on January 6, 2005. This acronym stands for Humanoid Robot and is also a Korean word meaning "guardian".
It was designed to perform various tasks, such as walking, running, climbing stairs, manipulating objects, and interacting with humans. It has a head mounted on a life-size bipedal frame that weighs 58 kg and is 125 cm tall.
In addition to this, it has 41 degrees of freedom: six in each arm, six in each leg, three in the neck, one in the waist and two in each hand.
Other relevant facts
Apple announces that they will use Intel processors in upcoming Macintosh computers. An overwhelming development that will attract new customers to the Apple platform. This ended the long-standing partnership with Motorola and IBM.
id Software releases QuakeWorld, a special version of Quake designed for Internet multiplayer. A number of innovative features, such as motion prediction, make the game playable even over low-speed, high-latency internet connections.
Ajax, a web development technique that would allow more dynamic and interactive applications, is released.
The emergence of Web 2.0, a term coined by Tim O'Reilly to describe the second generation of web services that emphasized user-generated content, social networking and collaboration.
Characteristics
Desktop computers: Desktop computers were the most common type of computing device, and were widely used for personal and business purposes. These PCs used to have single-core processors, limited RAM (typically 512 MB to 2 GB), and smaller hard drives (typically 80 GB to 250 GB).
Operating systems: Microsoft Windows XP was the dominant operating system during this era, with Windows XP Service Pack 2 (SP2) being a very popular version. Mac OS X 10.4 Tiger was also gaining popularity among Apple users.
Internet: Internet access was widespread, but broadband Internet was still gaining momentum and many people were still using dial-up Internet connections. Internet Explorer 6 was the most widely used browser, although Firefox was gaining popularity as an alternative.
Mobile devices: The use of mobile phones was widespread, but smartphones were still in their early stages of development. Devices such as the Nokia 3310 and the Motorola Razr were popular, and were mainly used for calls, texts, and basic games.
Storage: Hard disk drives (HDDs) were the primary storage option for computers, with capacities ranging from 80 to 250 GB. Optical media, such as CDs and DVDs, were commonly used to back up and install software.
Computer programs: Office suites such as Microsoft Office 2003 and OpenOffice.org were used to process texts, spreadsheets and presentations. Adobe Photoshop CS2 was a popular software for image editing, and multimedia programs such as Windows Media Player and iTunes were used for music and video playback.
Games: Video game consoles such as PlayStation 2, Xbox, and Nintendo GameCube were popular to play, and games were primarily distributed on physical media such as CDs and DVDs. Online gambling was gaining popularity, but it was not as widespread as it is now.
Connectivity: Wi-Fi was available, but not as widespread as it is now, and wired Ethernet connections were still common for connecting to the Internet. Bluetooth was also gaining popularity for wireless communication between devices.
Social media: Social media platforms like Facebook and MySpace were gaining popularity, but they weren't as widespread or integrated into everyday life as they are today. Online communication was mainly through e-mail, instant messaging and online forums.
Security: Computer security was a concern, but malware and cyberthreats were not as prevalent or sophisticated as they are today. To protect themselves, basic antivirus programs and firewalls were used.
Original edition 6 March 2014, revision 29/04/2014; Great review 2020 and 2023.
Read also: Fifth generation of computers, 1980 onwards, features; What are the 5 generations of computers or computer technology?; 6TH GENERATION OF COMPUTERS
External resource: Computerhistory
This post is also available in:
English
Deutsch (German)
Español (Spanish)